ZeroBugs™ PET Ultrasonic Flea and Tick Repellent
Regular price
$0.00 USD
Sale price
$39.99 USD
Unit price
per
Sale
Sold out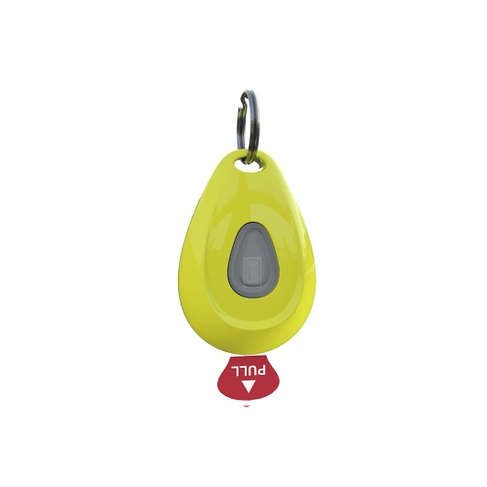 Protect your pets at all times!
Environmentally-friendly device against fleas and ticks
Light and comfortable to wear, thus is the ideal, non-toxic, environmentally-friendly solution to prevent and counter the presence of ticks and fleas on household pets without using any potentially harmful chemicals. The steady action of this repellent reduces the risk of colonization by ticks and fleas and thus the likelihood of infestation by parasites, possible cause of disease in dogs and cats of any size.
Having trouble with pests?
Try this pest control electromagnetic device!
Water resistant
IP41 - resistant to water sprays and moisture.
Usage radius
ZeroBugs is effective over a radius of approximately 59 inch.
Period of service
Once activated, the non-replaceable internal lithium battery will last 10 months.
Safe to use!
ZeroBugs tick and flea repellent is absolutely safe to use for humans and pets alike. Environmentally friendly with no toxic chemicals.
Ideal for animals that come into contact with children
This flea and tick repellent operates by emitting mechanical sound waves that are completely safe for humans and household pets (even for wearers of pacemaker or other devices). Push button and LED to check operation.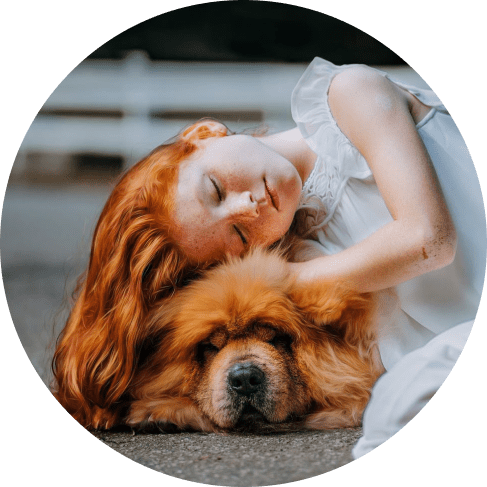 About Jojo Modern Pets
Jojo Modern Pets started with the idea that people want beautifully designed pet products that match their home. JoJo Modern Pets has great offerings for small boutiques and regional pet chains. We provide the basics with a unique twist and something people can't find other places. We can pre-ticket some items with your brand or help you source products you know your customers will love. JMP is stocked with domestic inventory at our warehouse in Illinois. We work with customers to do it "their way." Case packs, moqs and pricing that makes sense for independent stores. At JoJo Modern Pets we pride ourselves on making our customers more money.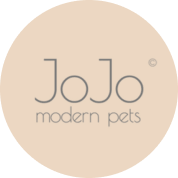 Designed In
Oswego, Illinois
It seems to repel mosquitos on both the dog and me. Lol. We live in coastal Florida, where our state bird seems to be the mosquito. While my dog is not a huge fan of the sprays, it does seem to help him not to be attacked by insects.

I use this on our family and our outside cat. Works GREAT! The cat doesn't like it to be sprayed on him though. So portable repellent works for us. We live in Florida and the mosquitos are terrible. I'm happy that now my cat is safe.

I wasn't sure what to expect with the repeller, but I was pleasantly surprised. I am tired of spraying down my pet with poison every time we go out, so I thought I would give this a try. It totally works!

Recently I went to an area for K9 training and the mosquitoes were terrible. I used this on my dog and none bothered her. The whole K9 team ended up using it on their dogs after I raved about it to them.

We live on the coast and have had tons of rain this year. The mosquitoes were eating up my dog. And this stuff really helps. I and my dog loove it!

I have a little cocker spaniel and I put this repellent onto him before we head out for a walk. This is working great.

It doesn't make any noise or smell. I started using it a while ago and I noticed the difference. the price is worth it!

Seems to be working effectively without any noise or clicking associated with many like these.

I have to say I was skeptical at first but I'm a believer. This mosquito repellent for pets works very well.

The place we live in had a lot of mosquitos at one point and we needed something to protect our dog. This worked perfectly for us.

This works great to help pets get mosquitos off them, especially being here in Florida.

She's not a huge fan, but she accepts it on evenings when the mosquitoes are out.

Simple and easy to use. Most of all, effective. Will buy it again when I need more.

Very quick delivery and lovely products. Thank you!

perfect, fits any dog, so he doesn't even notice it

Kept the little bloodsuckers at bay!

Works good but price is high for me

Product arrived on time and in perfect condition.

I like this product because it does not irritate my dog's skin as much as sprayes.
Share