Tire Pressure Gauge
Regular price
$0.00 USD
Sale price
$26.99 USD
Unit price
per
Sale
Sold out
Get accurate readings in a snap
For safer driving everyday
Tire feeling flat? Don't risk driving on low tire pressure -- carry this handy Tire Pressure Gauge with you inside your car -- for instant air-pumping and tire-pressure readings for greater peace of mind on the road.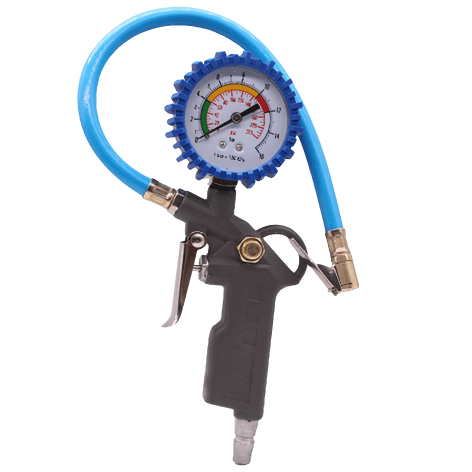 Compact + easy to use
(It's a vehicle essential)
Easy-to-read measurements
Our screen displays your tire's PSI measurement once you attach the nozzle pump in.
Works for nearly every vehicle
From sedan to truck and minivan, ensure your tires are balanced (without needing to visit a tire shop).
Three essential functions
Our Tire Pressure Gauge allows you to deflate, inflate, and measure tire pressure.
Sturdy and strong
Aluminum alloy nozzle and rubber-sheath tube provide dependable performance while a comfortable plastic handle provides a firm grip.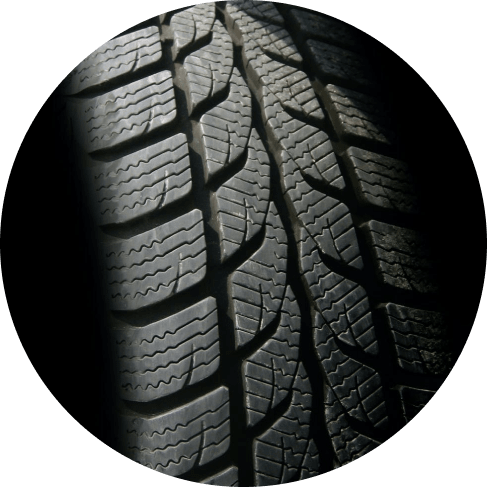 Fit right in a trunk pocket or car emergency kit
Never be stranded in fear of a tire running low on air with this Tire Pressure Gauge that is compact and easy to store, measuring 9.1" x 2.8" (L x W).
This is the best air pressure inflator gauge I have ever owned. The Chuck grips the stem of the tire perfectly and doesn't leak, the display is bright and easy to read and turns on and off whenever you want it to it doesn't just go off whenever it feels like it, unless of course you just leave it sitting there while you're talking to your friends then it might go off. I use this on cars and bikes and balls and anything you can think of to blow up, large family, lots of things to blow up. I would highly recommend this to anybody that needs to blow up or inflate tires particularly because it's so easy to use works on bicycles and cars just as well on both. Once again this is a great product, you will enjoy having it.

I've been using this to check and inflate my tires monthly for over two years. It's convenient because you don't have to inflate, pull out, check, repeat, trying to guess when to stop. With this you can just inflate, pause to let it read, and inflate or deflate as needed. It always reads within what my car reports on its TPMS.

Inflator works great for home use. I constantly checked the pressure of this unit against my other gauges during the first few uses and it's spot on. It's great not to have to hold the chuck on the tire stem when you're filling 70lbs in a tire.

The tire inflator works very well. The product packaging is not good. The box is so flimsy and clearly too small for the product. The face of the gauge has a dent and scratch in it.

The digital tire inflator liquid display is lighted and easy to read with very dark numbers. It is also easy to operate and the deflator bottom is comfortable to reach.

FINALLY...a gauge that agrees with the Tire Pressure Monitoring System in my 2018 Cadillac ATS.

This is a very good tool for occasional use by a homeowner . The plastic handle and electronics would make it doubtful for every day hard use at a business, however.
Share