Tie-Dye Bootie Band Trio
Regular price
$0.00 USD
Sale price
$53.49 USD
Unit price
per
Sale
Sold out
Get in that range
With one band
For a thorough workout from glute, hip activation, and strength techniques, our tie-dye band does it all to deliver the resistance and movement that you need.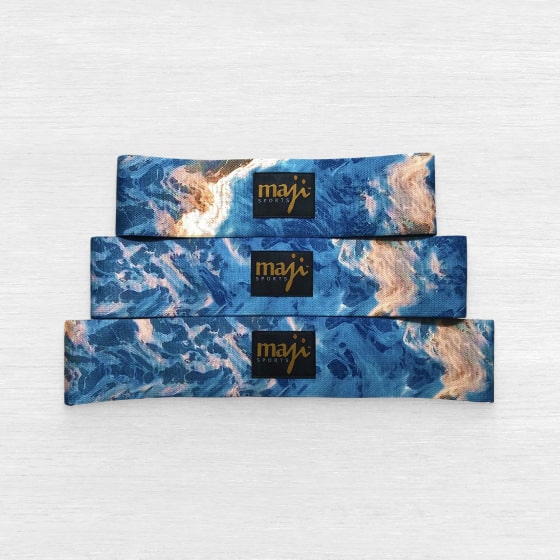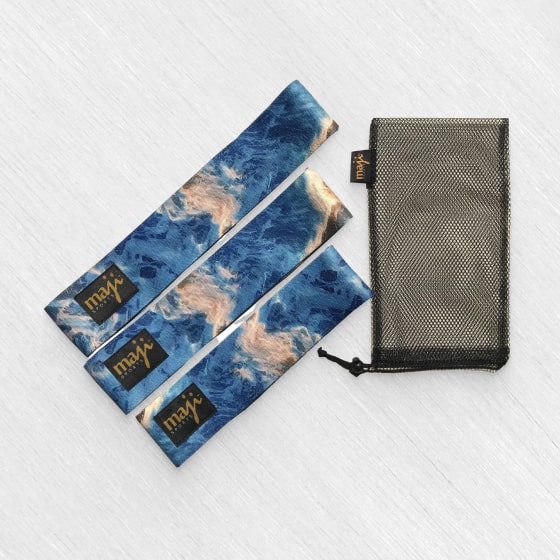 From head to toe
An all-in-one accessory
Any workout, any style
From pilates to hot yoga and crossfit, incorporate our resistance band in for a challenge or boost to power through.
From home to gym
Whether you're loving at-home Zoom workouts or in-person sessions at a studio or gym, you'll love the versatility of our band.
Three's a charm
Our triopack delivers you performance with value, only here at Maji Sports.
Mesh bag included
Yep, your purchase comes with a netted drawstring storage bag that can double as a small gym bag.
Elevate your yoga game
Maji Sports is a Los Angeles, California-based yoga haven that specializes in ergonomic mats, balls, and accessories that are eco-friendly and sustainable. Reach your fitness goals while using working in unison with our high-performance gear.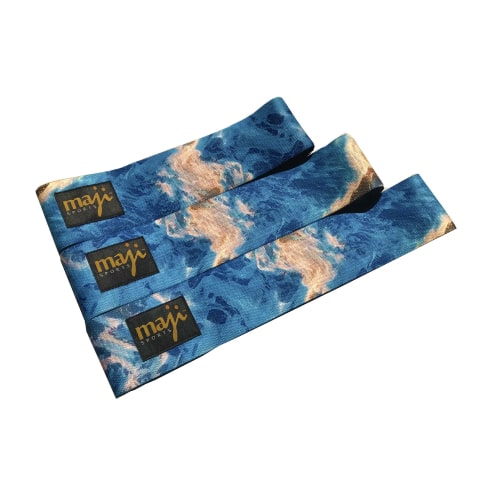 About Maji Sports, LLC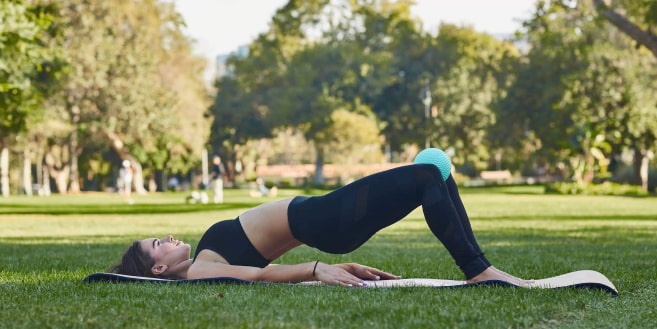 Maji Sports is a Los Angeles, CA based company, found by Giovanni Vi a long-time fitness enthusiast, personal trainer and certified yoga instructor; and Bemnet Kibreab, a former Wall Street professional and an avid yoga practitioner. We are currently in a little over 7,000 stores in twelve countries, focused on innovating, designing and manufacturing cutting edge accessories for the Yoga, Health and Fitness industries. The products we design, manufacture and wholesale are compact accessories that help people alleviate unnecessary stress, enhance muscle recovery, improve performance and make Yoga, Pilates and Fitness activities more enjoyable while minimizing the likelihood of injury.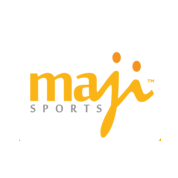 Designed In
Los Angeles, California
I like it a lot. I have been using for about 3 months now when I do my work out videos. Definitely durable.

I absolutely love these. I can't do much cardio if any because of a disease I have, but these are great. And they are helping me keep and put some muscle on which is important for me.

Cute colored bands to bring to the gym or use for a home workout to really get that booty sore! Good quality, range of resistances, with a carrying bag.

The best booty bands !!! I searched alots brands but deff buy this. Never regret 🖤

LOVE THEM! This is our the perfect resistance bands to shape up the booty!! They are wide and don't roll at all and very sturdy. Highly recommended!!

These bands are seriously the best bands that I have used. The bands come in a pack of three and each band for different resistance levels! These are so comfortable and so durable and they don't pinch or fall out of place while trying to complete a workout.

Get these bands and feel the burn! The best burn. It literally takes a few minutes to workout with these bands on before you feel your legs and glute on fire. In the best way possible.Perfect for beginners and any other fitness level. You will love these!
Share