Round Magnetic Car Phone Holder
Regular price
$0.00 USD
Sale price
$19.99 USD
Unit price
per
Sale
Sold out
Sleek, functional convenience
For behind-the-wheel smarts
Hands off (and on the wheel). But keep your phone within reach for navigation or emergencies with this Round Magnetic Car Phone Holder. It's the perfect way to sturdily hold your phone while on the go.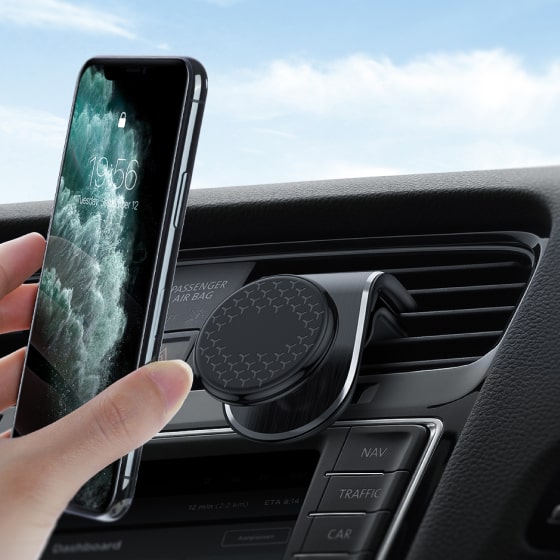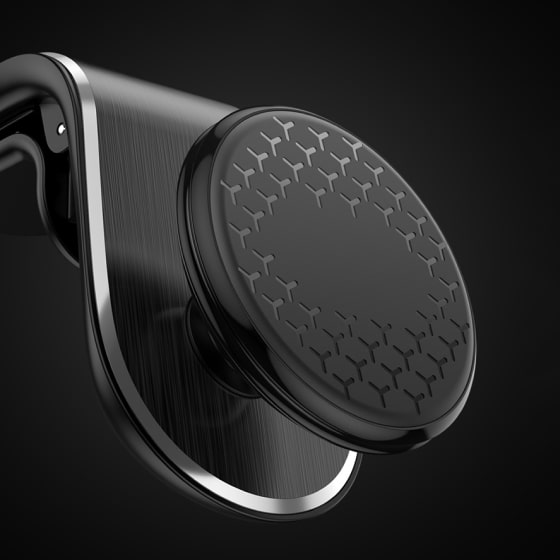 A strong hold you can count on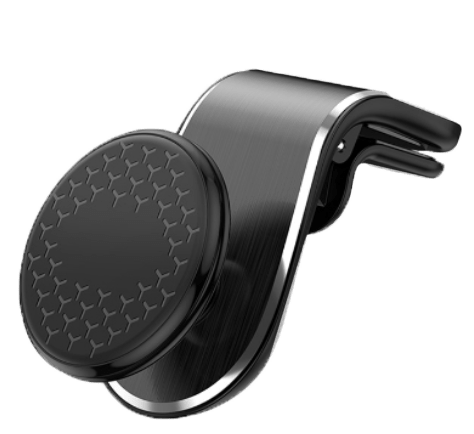 Magnetic connection made easy
Some magnetic phone holders require you to have a magnetic case; ours doesn't. We provide a 3M adhesive magnetic sticker to stick onto your phone (or inside the case) for an instant hold to the holder.
Zero bulk, full support
Say goodbye to square and bulky with this clean-cut, minimalistic phone holder. Simply attach the magnetic sticker to your phone and stick it to the holder.
Signal, uninterrupted
The closed magnetic field of our holder's magnet will not interfere with phone signal or GPS positioning for peace of mind. Just simple yet outstanding performance with this Round Magnetic Car Phone Holder.
This product is a very handy addition to my mobile phone and car. The magnet is definitely strong enough to hold my phone safely. The car mount portion is also sturdy and fits snugly in the car vents. Installation was a breeze. Love it.

This is a good quality product with amazing and simple design at the same time. The only thing is that the magnet didn't hold my phone as strongly as I expected.

Very strong magnet. Basically, they give you a metal sheet that you put in your phone case that you use to magnet-stick it to this mount on your car. The metal sheet is thin and soft, so it won't scratch your phone or add bulk. There is even adhesive if you don't have a case. But it's also good.

I am very happy with this product. Although it just uses the simple mechanism of magnets, it makes life so much easier for me. I do a lot of driving, up and down California, and I use my phone for a GPS and music player during these long trips. I highly recommend this. It doesn't disappoint!. I'm very happy with it.

Love this product. It's so simple - stays on the dash nicely. The metal plate on your phone is thin. The fact that the magnet isn't on the phone itself I feel is better for the phone. If you have a phone cover - you don't even have to stick it to the phone. Rather just insert it between your phone and cover. The magnet is very strong and should hold.

These magnetic mounts are the ones you want. REALLY! I had one 3 years ago and it was going strong for 2 years before it somehow came unscrewed, and I couldn't find one piece of it. I immediately ordered another mount that looked almost identical but it did not have a strong enough magnet and my phone would fall off right when I needed it the most for directions. This is a STRONG MAGNET. MY phone has never fallen off. I'm sooo in love with it!
Share