RideAir® Holder
Regular price
$0.00 USD
Sale price
$17.99 USD
Unit price
per
Sale
Sold out
The perfect travel essentials holder
Durable and lightweight
The right accessory for all your little things and more! This holder allows you to effortlessly mount a RideAir™ or even a water bottle to your bike.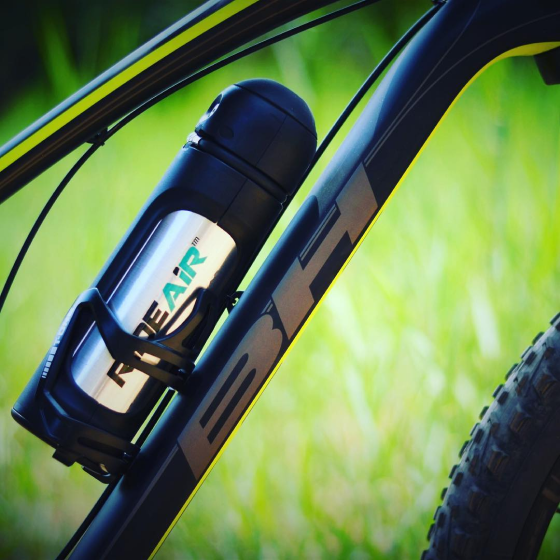 Be always in control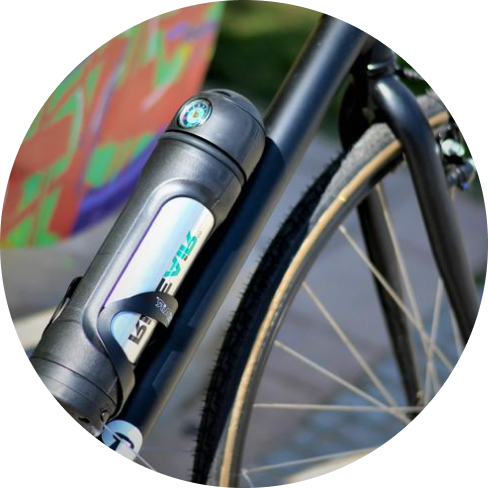 Have your RideAir™ with you
You will never have to worry about your tires disappointing you
ever again. The holder allows you to perfectly store the refillable
air capsule to easily inflate your tires.
Always remember to hydrate yourself
Bike rides often cause a need for water hydration and the Holder
is a perfect accessory to bring your favourite water bottle with you on a bike ride.
Make any bike ride more enjoyable
With the Holder, any day for a bike ride will be a good day. It is incredibly durable and lightweight,
made out of aluminum alloy, which makes it a perfect accessory for your bike. Place your favorite water bottle on it,
so you can effortlessly hydrate yourself whenever you need to. And for even more comfort and extra security, you can just place
your refillable air capsule to easily inflate your tires.
Very lightweight, fits a bunch of different sized water bottles, looks great and it is a study. No complaints!

Great water bottle holder. No issues so far. Used it about 5 times already. I highly recommend it if you are looking for a metal holder. The only negative moment is that it scratches the coating on my metal water bottle. Not a huge deal however.

This is only a bottle holder, so there's nothing much to say. However, I will say it's sturdy, sleek, and very very easy to install. It holds my water bottle perfectly in place. Basically, it performs exactly how a solid bottle holder should perform. I give it a 5/5. I've had it for almost a year with zero issues.

THIS WATER BOTTLE CAGE IS AWESOME!!!!!!! I've been a cyclist for 41 years, and I can say with all confidence that this is best! This cage will hold the short and long water bottles, it also holds firm enough to handle most off road conditions. It's not flimsy like most cages in the past and nowadays. I plan on buying one more for my bike, as well as two more for my wife's bicycle.

It's hard to get excited about a water bottle cage. I don't think they ever really improve the aesthetic of a frame, but this one surprised and impressed me immediately. I've had others of this shape/style in plastic and carbon but this one is definitely just as nice looking, and much more sturdy. Great for horizontal applications, like a folding bike. The matte black finish seems durable, no scratches during installation. I've been biking for 30 years, and this is my first review for a bike part.

I am a mechanical designer, and I design a lot of metal parts for various applications. I tend to look at items with a very critical eye because of what I do on a daily basis. I must say, I really like this bottle cage. The design is sleek and modern without being distracting. It is a lightweight metal, powder coated with a black finish that looks great on my orange and black bike. Well made, excellent finish and easy to install. My bike has 2 bottle holder mount locations on it, and I am seriously considering purchasing a second one.
Share