Portable USB-Rechargeable LED Work Lamp
Regular price
$0.00 USD
Sale price
$16.99 USD
Unit price
per
Sale
Sold out
Visibility where (and when) you need it
Convenience is here
Light up any workspace, play area, or space with this easy-to-carry Portable USB-Rechargeable LED Work Lamp.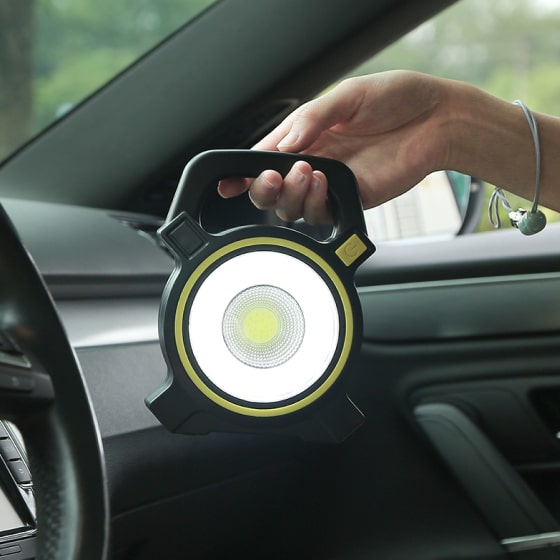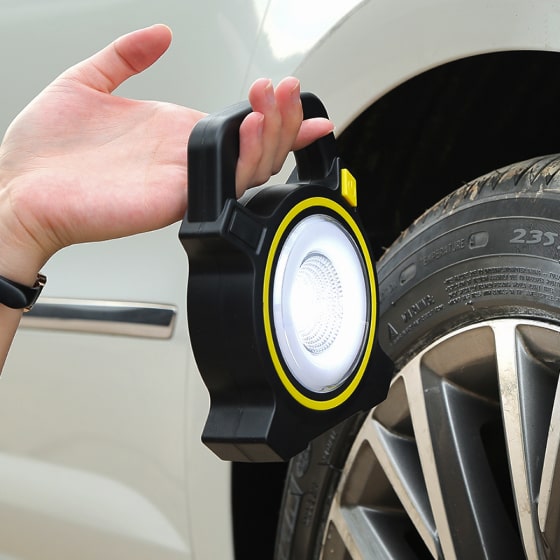 Nice 'n bright
For maximum visibility
Shine as far as the eye can see
Our bright LED shines light for 164 - 328 feet, so you can light up any area.
Compact & bring-along-friendly
Measuring 6.4" 4.9" (L x W) and weighing 10.6 oz, our light is easy to take anywhere, from a backpack to your car glove compartment.
Power up conveniently
This compact light is USB-chargeable (micro USB cord not included), meaning you can plug in a cord and charge in any 12V outlet head.
Sturdy and strong
ABS plastic and LED light components make this Portable USB-Rechargeable LED Work Lamp a dependable, reliable light source.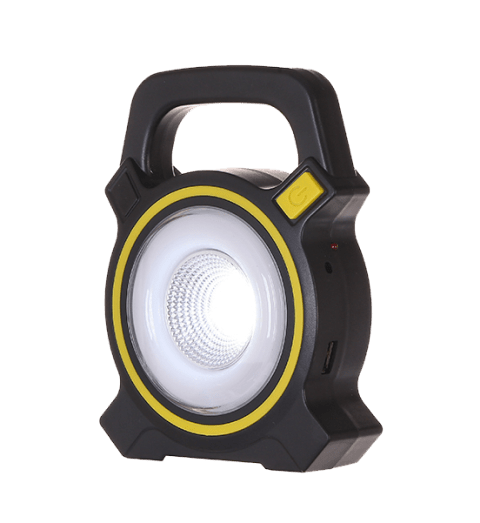 See the light
Your phone can't last forever (or shine for that far) -- that's why this compact LED lamp is great to have on hand for any garden work, repairs, paint jobs, and more.
I can't say enough good things about this flashlight! I use it when I get out of my car at night and have to walk up a dark slope, I'm afraid of snakes. This blows up the whole slope, I am no longer afraid. It's BETTER than a handheld flashlight because it's lightweight and I just hang it on one finger as I bring in all my junk from the car. It also lights up areas in my house I want to clean well. And when I get another leak under the sink this will help a lot. I suggest the 2 pack, keep one in your car and one in the house.

Great product!!! very light, VERY BRIGHT, and it adjusts to whatever angle you need it to be. I'm an electrician and hooking up light fixtures in a closet is very difficult with a head mounted light, you always have to move your head to put eyes on the task. This light adjusts to where the whole closet lights up, you can easily see everything, and it doesn't blind you, great light for the price, that's why I bought two!!!

I needed some emergency lights I could use in case of an emergency for my car. I bought this lamp because it was usb-rechargeable. It's made of somewhat ok plastic, but holds up very well. The lights are very bright and it has a handle that can move and be adjusted in many ways. I really love it and the price was perfect. I highly recommend the lamp.

Shipped and received on time. Tremendous light output without the heat associated with halogen worklights. Perfect for working in tight spaces like inside inside kitchen and bathroom cabinets for plumbing maintenance or under vehicles where hot surfaces can be hazardous. Easily adjustable to put the light where you want it. No more trying to prop up a flashlight to point at the work site. Great product. I will be buying more as gifts.

I bought it for working on "stuff" at home, when I can't see well enough and don't have a hand free to hold a flashlight. This little guy is small and light enough to put anywhere. The stand is nicely adjustable. It's not a BIG FLOODLIGHT, but it brings enough work light for getting a job done in a small area.

Bought the lamp to be a mini-trouble light for working on projects and the car. It has a built-in stand, but no magnetic mount. So it will be a little trick to position the lamp where needed for me.

This is much better than I was expecting for the price. It's super bright. I have not used it enough yet to comment on the opportunity to test the lamp in the rain. However, it is indeed lightweight and compact and so far seems to be a good value for the price.

It is small but mighty. I was surprised how much light puts out. Being lightweight, it is easy to hang to shed light on what you want. The adjustable stand is great for getting the correct angles you need -- both on a solid surface or hanging.

I have a walk in closet with insufficient light. Not wanting to bother installing another light in it, I bought this. Just one is all I need in the closet to see everything very clearly. Love it, well worth the price.
Share