Panoramic Security Bulb Camera
Regular price
$0.00 USD
Sale price
$38.99 USD
Unit price
per
Sale
Sold out
Monitor your home, office, or personal space with an unassuming light bulb that won't stand out like a sore thumb. Our Panoramic Security Bulb Camera is built with a standard E27 mouth so you can screw it normally into any lamp or lighting fixture. The bulb is built with a fisheye lens, speaker, microphone, and motion sensor for a security powerhouse in one everyday item -- and yes, the bulb actually lights up, with LED light in a center strip.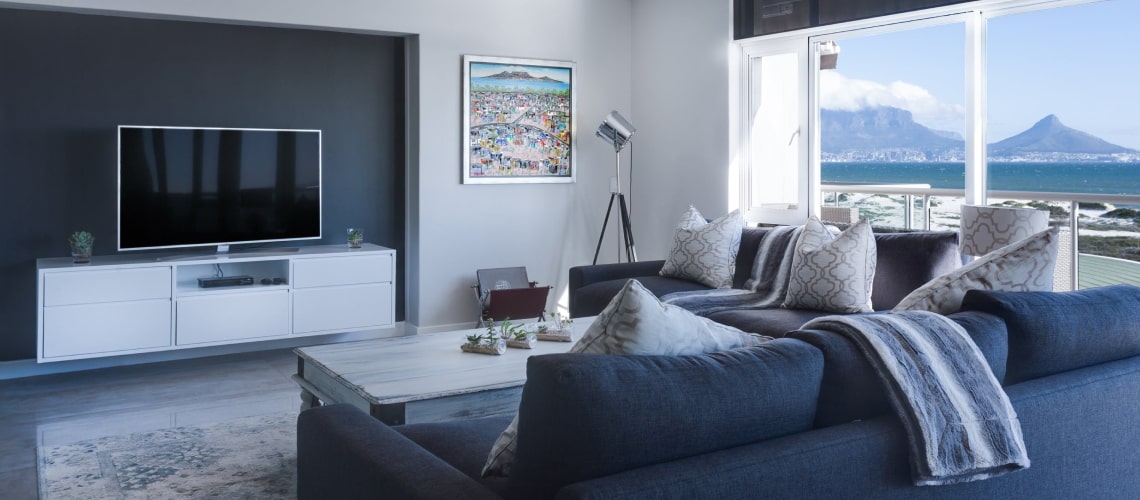 Power up with WiFi, watch via app
Our bulb connects through your WiFi to come to life. The manufacturer has an app available on iOS and Android which you must download to monitor your camera. Once you have the app open, you can observe the comings and goings of your house or office anytime for peace of mind on the go and remotely away. Our bulb camera becomes your very own security guard, watching 24/7.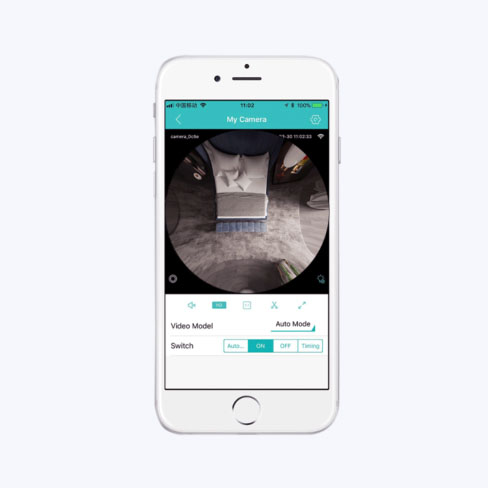 Have eyes that watch for 360 degrees
Monitor any room in your home or office with a fisheye lens that spans 360 degrees and displays recordings in 25 frames per second for ultra clarity. With five camera modes -- panoramic view, three different angle views, and a split-screen option, see your target space from every corner. Whether a living room cam, nanny cam, or security cam for your office, compact camera, which size is 6"/15cm x 3.3"/8.5cm (L x W), will be your eyes when you're not around.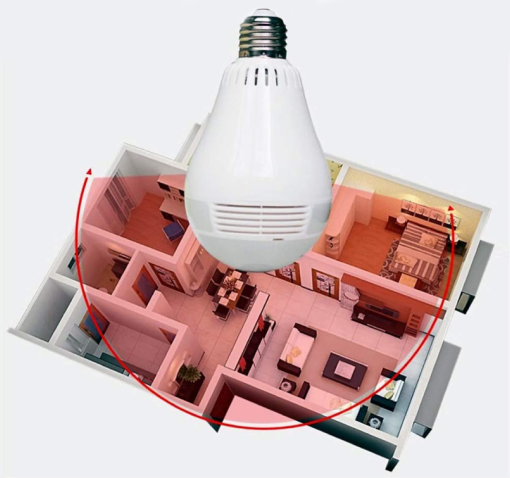 Panoramic Security Bulb Camera
Store videos easily
Our bulb works with 32GB, 64GB, or 128GB TF cards. This purchase goes without a card.
Access saved or expired videos
With a TF card inserted into the bulb, you can access archived videos within the bulb's phone app anytime, anywhere.
Secure footage, secure storage
End-to-end security encryption between your smartphone and bulb camera ensures zero risk of private information leakage: this means even if someone hacked your Wi-Fi, he still would not be able to see your video stream. To boost security, you can add an individual password for the camera and app.
Connect, interact or startle
Our built-in speaker and microphone allow you to engage in two-way communication. Hear what is going on and respond to people in the home (or yell to startle off a sneaky coworker or potential thief). Speak to your pets while they're at home, or sing to your baby even -- it's all possible by downloading the camera bulb's associated app.
The camera work very good! Easy to seting, The camera have good quality imagine I recommend this seller 100%

Ok look, if I can install this, ANYONE can. I got it to keep an eye on my teenager when I have to work late. For the price, ease of use, and quality, you can't beat this.

Works great for the price. You can download the app for the phone but it really only works great with the main app. I used the second app my husband has the main app.

Highly recommended, great product. Quick shipping , easy to install. Will definitely purchase more for home use and great gifts idea.

Wanted a camera for indoors when I was away on work travel. This is great. I set it up in the living room with views of the front door and rear doors. just plug in. I downloaded the app and set up on my phone. Now when I am away I can open the camera on my phone. Nice solution for some piece of mind.

The package was new, in perfect condition any damage at all and it comes with the memory, usb and another accessory. I installed the app and it works perfectly. I'm very happy with my purchase and fully recommend the store! Very easy to follow the steps.

Very good product and very useful. Thank you

As easy for the other cameras to set up. No need to touch your wireless system. Need a smartphone to set up, like the others. Been a couple of month and no problems.

I cannot say enough about how happy I was to find this product. The quality is far better than I expected. Great product. Reliable, easy to set up, versatile. Great app for remotely controlling the cameras. Just fantastic!

Exquisitely quick delivery! Everything was fine.

I already had BlueIris software and was looking for something inexpensive and easy to integrate to the rest of the house. This worked flawlessly. I found the IP address by looking at the leases in my home router, told BlueIris what the IP address was and the admin name and password, clicked the scan button and almost immediately the camera was showing pictures and allowed pan / tilt control and sent audio with the picture. I was able to access the configuration pages using nearly any web browser from Chrome, Firefox, Midor,i Konqueror (the last 2 are from my linux computer) to set IP addresses, bright/contrast, color saturation, audio settings and much more directly from the web page. Very nice. My only complaint is the tilt alignment is a little off. It will not look past the up vertical mark while it will look almost directly down into the base of the camera which has no usefulness at all. I don't need to look at the plastic, I would rather see the alignment look a little past the 90 degree vertical mark.

Amazing camera ,Buy it you wont regret it , but its only for 2.4g routers!!! lots of features you get an alarm when someone enters your room and you can see the footage at the exact time you want , and you can hear what peolpe are saying , for this price the product is amazing!

We got this to use for our front door. We have many other cams that are stationary, we got this one because we can pan tilt and zoom in practically all directions. We use Ispy connect to record motion and after setting the cam up on the android app it told us the ip address of the cam so that we could integrate it with our Ispy. We were able to set up the email feature and it works great. We also get motion notifications on the phone from the app. Overall very pleased with this cam. Also,we get alerts on our cell phone when it detects motion, so we default it to point at our front porch. Then when we get the alert we can talk to the person at the front door with the 2 way talk feature. Definitely worth the price.

Loving this over the 3 months I've had it. Great app that's easy to learn. Thanks!

Produce works fine and is as promised.

Order received in good condition. Thanks.

very very very happy with this product! really took my time to buy it or not and finally decided to buy one for my kids room. the image quality is just like any other expensive camera with great night vision, I just bought my second one few days ago and I'm planning to buy couple more.

I can check the security at any time. I think it is necessary for every family to have this kind of equipment. I will install another one in my office.

It was installed at the back of the house for added security. Nice lighting and the 360° angle is a plus. Just purchased another. Both were given as gifts

I've had expensive cameras in the past at my businesses. I decided to go the cheaper route for my front door. This is perfect!! You can see it on your phone from anywhere. I like to use it when someone knocks on my door so I know who is there before I answer it. I am not using the cloud service because I really don't need to. It works great during the day and at night. You will not be disappointed this is a great buy. // Just twist it in. Setup the app. Connect that to your WiFi and your done! Make sure you set the bulb on the 2G WiFi network. Doesn't support 5G.

OMG, the HD picture on this bulb is much better than all my other light bulbs. I would buy more but I don't need anymore, the app works great and I had no issues yet.

This is a great product for a great price! The setup is very easy. You download the app and can control everything through your phone. Very clear pictures/videos. Good for pets to talk to while at work. Definitely buy it you won't be disappointed!

I'm a retired IT professional who uses everything from Alexa controlled lighting to bluetooth transfer between devices. So when I moved into my new apartment, I did a lot of research to find a security system that wouldn't need to have a wired connection and would send me alerts while I was away from home and this fit the bill perfectly. I'm extremely happy with my choice. There was an initial free 3 month cloud storage, but the bulb has a slot with for an sd card that I use. It doesn't rotate but who needs it!? For my purpose, I just need to know that someone is in my apartment who doesn't belong and this bulb camera does just that and once I received my alert on my phone, I just have to look at the recording and call the police or alert management. I ordered a second one to place in the light outside my apartment door which also covers the exterior entry door

This bulb camera is pretty easy to install, it works great with my existing E27 socket, just like replacing a normal light bulb. You need to keep the light switch on to keep it working, you can turn on/off the light with the app.

I personally think it worth the money to have a product both can light up and monitor the room/front door. You can hardly tell it is a hidden camera, which is awesome! The 360-degree angle camera is a little bit skewed but it works just fine. So far so good, I probably gonna buy one more.

Love it great camera. The only difficult part was figuring out the wifi all you have to do is make sure you have a dual-band router then when selecting a wifi network you should have 2 options your 5G and 2.4Ghz (For example NETGEAR and NEATGEAR-5G) once you connect to the 2.4 wifi frequency the set up is easy following the app instructions. I also recommend buying a memory card other wise no videos will be captured only pictures......side note for where you place the view my view captures cars passing by and the downside to that is at night its sensitive to the car lights so Im notified every time a car passes by and I assume it's someone at the door but this only happens at night time and I have it set up for low on motion sensitivity besides that motion sensitivity works fine notifies me every time someone comes to the door and captures a video.

I am a big fan of this system. The camera is cheap and high quality, it doesn't have a necessary subscription.

I bought this for my living room. It's actually better than I expected it to be. The image quality is good, night vision is good too. I like the playback feature as well. The set up wasn't hard at all.

This camera is awesome!!! If ur having trouble connecting to WiFi do not use 5g!!! That's why it's having trouble! The camera quality is great!!

Very easy to set up and install, the resolution of the pixels is very easy to use. I think I will introduce others to buy

I got this camera to keep an eye on my baby when I'm not there. Feel more released now since I can always open the iCSee to watch what's happening there!

Very easy to install and set up, under 5 minutes. Picture quality good also. I think it is a very reasonable price for this product.

I bought this product so that I would have security cameras in my home. It works well and gives quality video and images. One thing to note is that you need to have extra storage in order to actually record the video...

Does what it says in description, just have to get the proper angle. Satisfied with the purchase!

I ordered this because I needed a couple of inexpensive cameras inside the house to monitor my elder mother-in-law for falling. I work from home in a downstairs area and cannot always hear what is going on upstairs. The camera was not hard to set up and has functioned as expected or better. I am ordering a couple more to cover some missed areas in the kitchen and laundry.

Bought this as a gift for my mom to keep in the house to watch the dogs while we're all at work. This works amazing, super clear picture. Totally comparable to the super expensive competitors

For the money, this is the best pan/tilt cam on the market as far as I'm concerned!

Love everything about this camera and its set up. It worked immediately and is still working. Sometimes it loses the connection, but I can get it back with no fuss.

Works pretty well, faster response than other cameras. Good picture, easy to use.
Share