Obsidian Face Roller Set
Regular price
$0.00 USD
Sale price
$19.99 USD
Unit price
per
Sale
Sold out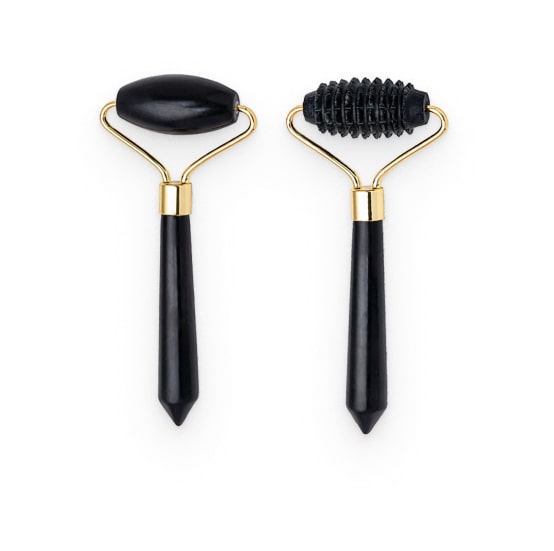 A perfect addition to your beauty routine
Make your skin glow
Take your beauty routine to the whole new level with this Obsidian Facial Roller Set! A traditional Chinese skincare tool perfected throughout the centuries, this facial massager will improve overall health and radiance of your skin!
About the product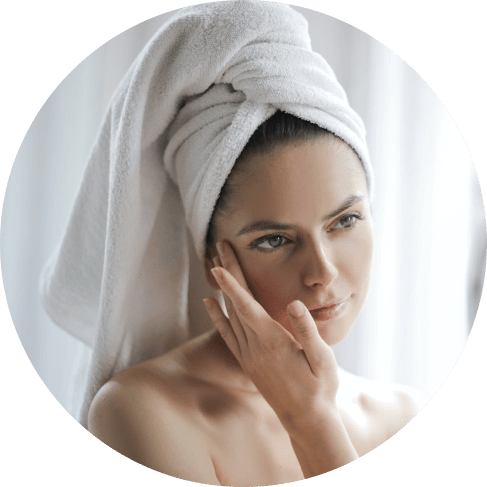 Facial roller set characteristics
The set includes two obsidian facial rollers. The smooth roller reduces puffiness and inflammation, while the spiked one stimulates the lymphatic system by setting stagnant blood into movement.
Obsidian stone
In traditional medicine, black obsidian is known for its healing properties. Unlike other stones, it naturally retains warmth, which makes it perfect for those who have congested, blemish-prone skin.
Stay forever young
Besides supporting overall health and radiance of your skin, the Obsidian Facial Roller Set will help you to combat signs of aging, such as fine lines and wrinkles. It enhances blood circulation, reduces puffiness, and relieves jaw tension and sinus pressure. Make these highly effective obsidian tools a part of your daily beauty routine and give your skin the treatment it deserves!
I heard a lot about jade roller and decided to try it because I felt it was time to start taking more care of my skin and now there is a visible difference in my skin's appearance! I am extremely happy with my purchase. Thanks for an amazing product!

If you are looking for a great gift for someone special – girlfriend or family member or yourself, look no further! This is quality and effective stuff. I use it on my face and neck every night and see huge improvements in my skin. Great purchase, recommend.

I did a lot of research before ordering this jade roller, and it doesn't disappoint me! I've used this for about two weeks now and it has reduced some wrinkles in my face. I would recommend the product!

It is very nicely and carefully packaged and It seems to be well made. I bought it for anti-aging uses but have found that it helps with my headaches, especially after freezing.

The use of this roller became a part of my skincare routine. I've been using this roller for about 3 weeks now, and can tell there's a difference in my skin already.

I literally can't stop massaging my face, the roller glides perfectly. The quality and color of the stone is awesome! 5 stars!!

I'm already addicted to my jade roller! There's no squeaky sounds when you roll. After a 5-7 minute use my face relaxes and I feel myself better.

Very attractively made product. Rich color, no squeaking. It's very easy to use, and you can use it watching serials. The only thing I don't like - my face started to get red sometimes after long use.
Share