Natural Rubber Trigger Point Ball
Regular price
$0.00 USD
Sale price
$28.99 USD
Unit price
per
Sale
Sold out
Get that deep relief
Sore or tired or just aching? Target that discomfort with the Natural Rubber Trigger Point Ball from Maji Sports. Our ball is smooth but firm of 100% natural rubber for targeted support without pain associated with traditional spiky pressure point designs.
Massage and release
All in a handy ball
Hit the spot
The key with our rubber ball is to find space on the floor or against a wall and wedge the ball right where you need that pain release.
Switch it up
Positions and angles are key; loosen up knot and kinks by relaxing and alternating positions.
Work it, all over
Our ball helps you get pain relief anywhere on the body, from the back, to neck, and hips, and glutes.
A workout essential
Gift our helpful massager ball to anyone who works out a lot; they could probably use this ball at one point for some deep relief post-workout.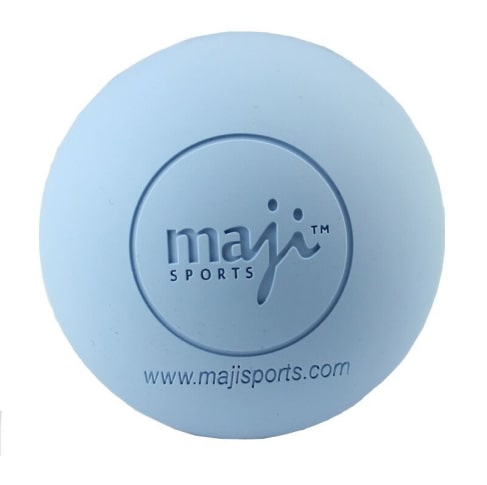 Elevate your yoga game
Maji Sports is a Los Angeles, California-based yoga haven that specializes in ergonomic mats, balls, and accessories that are eco-friendly and sustainable. Reach your fitness goals while using working in unison with our high-performance gear.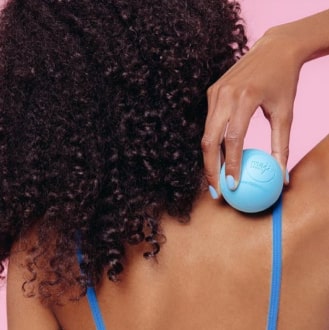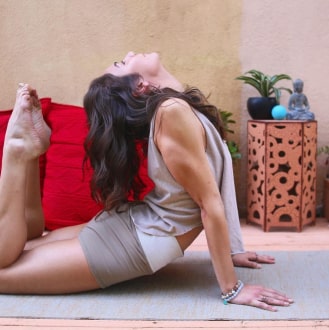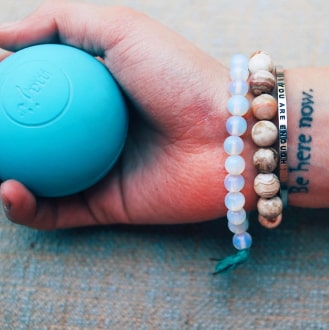 About Maji Sports, LLC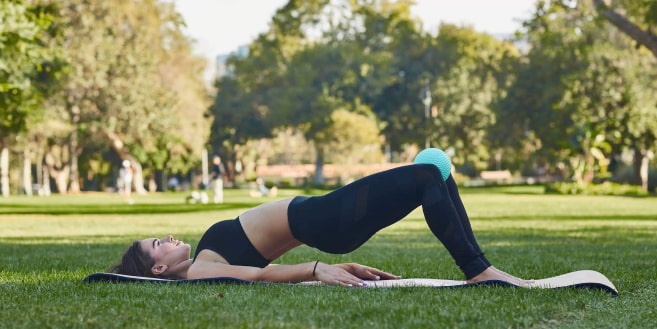 Maji Sports is a Los Angeles, CA based company, found by Giovanni Vi a long-time fitness enthusiast, personal trainer and certified yoga instructor; and Bemnet Kibreab, a former Wall Street professional and an avid yoga practitioner. We are currently in a little over 7,000 stores in twelve countries, focused on innovating, designing and manufacturing cutting edge accessories for the Yoga, Health and Fitness industries. The products we design, manufacture and wholesale are compact accessories that help people alleviate unnecessary stress, enhance muscle recovery, improve performance and make Yoga, Pilates and Fitness activities more enjoyable while minimizing the likelihood of injury.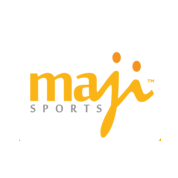 Designed In
Los Angeles, California
Perfect for rubbing out sore feet

saves me from tight muscles.

I love this little ball! I use it to work out the tightness in my upper back/ shoulders at the first sign of a tension headache and don't know what I would do without it.

The ball is larger than other massage balls that I have. It feels solid, hard and does a good job at putting pressure on the muscles that I am focusing on.

I love this ball! It's the only one I have found that gets deep enough to get my pirormis!!!! The only one that can ease the pain. I use it to hit all my trigger spots everywhere. Other balls are not firm enough. Super product!

I love this massage ball. l The ball is a hard rubber, does a great job at massaging, but it isn't too hard. It also works really well for rolling at the bottom of your foot for plantar fasciitis!
Share