Mini LED Humidifier
Regular price
$0.00 USD
Sale price
$21.99 USD
Unit price
per
Sale
Sold out
Lighten up the atmosphere
Freshen your space
Sometimes, air fresheners don't exactly do the trick. If your car interior feels dry and stuffy, turn to moisture to refresh your space. Our Mini LED Humidifier comes in with high-moisture performance and fun lights to boost the mood.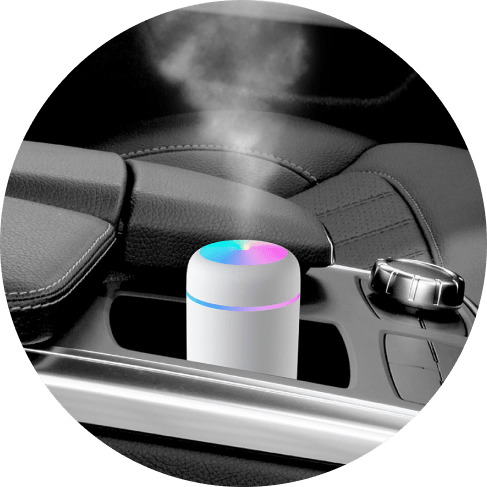 Brighten your drives
Elevate your interior
A homey, relaxing feel
Rainbow LED lights light up from this humidifier, adding fun and relaxation for long drives on the road.
Battle dry heat and cold winters
For whatever stress and discomfort the weather may bring, boost your comfort inside your vehicle with moisture from this smart device.
Fits in your cup holder
Our humidifier measures 4.7" x 3.1" (L x W) for a compact on-the-go solution.
Rechargeable + cordless
All you have to do is power up the built-in battery for two hours before use. A USB cord is included in your purchase.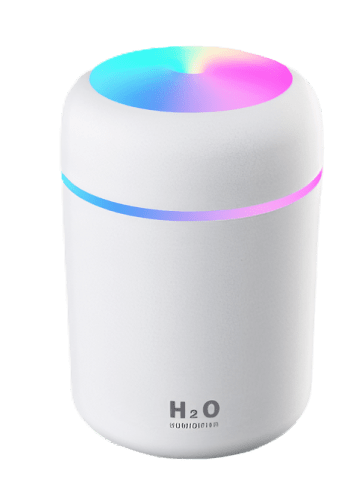 Two modes for hours of hydration
A full charge can provide four hours of spray on continuous mode, or six hours on intermittent mode. Just fill up the inside tank with water and stick the included moisture wick into the internal spout tube.
I started taking this with me when I'm delivering in my car. I bring a bottle of water to refill it and just let it run. Typically with the air blowing in my face in my car in Texas, it bothers my nose and dries out my nasal passages. I love the convenience of using this in the car to fix that. It's small so it fits in my cup holder. The fact that it changes colors makes it look really nice in the car, especially at night. And you can use any micro USB cable to power it in the car. But it comes with one so you won't have to find one. Perfect for what I needed it for.

Gotta love how portable, very light and small enough to place anywhere and easy to use. I really like the nightlight capable and multi-colored switch. It is definitely quiet and compact. The instructions are easy to read. The only thing I don't like about it is that it's so small that I have to refill it every night wishing it could have been bigger to hold more water and a rechargeable option. It is great for kids and adults as well as gift giving and use for travel.

Was a little worried this wouldn't fit in my cup holder but it fits perfectly (Audi A3). Works well in both modes, continuous and every 3 seconds. Possible to change the light to off, white or multicoloured.

Love it. It's small enough to put anywhere and not be in the way. The colours are really pretty. 2 modes so not continuously spraying. Very happy with my purchase.

Amazing little humidifier. Cute, colorful, easy to set up and easy to clean. I just got it today and I love it, not to mention it completely cleared my congestion.

Great quality and compact in size. Perfect for the car, I'm feeling much better when driving now! Love the illumination 😍

Perfect fit for the car and great product!

Exactly as in the picture, has about a 4 hour time before it needs to be refilled ... easy to maintain and there is no noise whatsoever at all. The only thing is I wish it was a little bit bigger otherwise it's perfect!
Share