LED Pocket Light With Magnetic Clip
Regular price
$0.00 USD
Sale price
$15.99 USD
Unit price
per
Sale
Sold out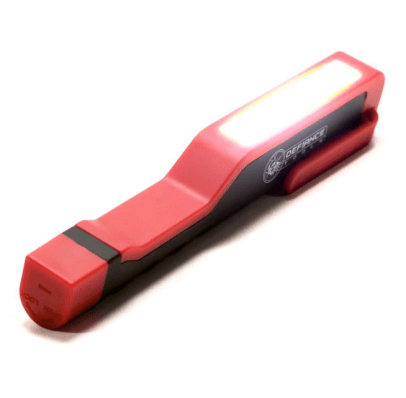 LED Pocket Light with a magnetic clip
Do you want to have a pocket light in your car, at home, etc.? If so, pay attention to super bright LED Pocket Light with a magnetic clip with an extended service life.
LED Pocket Light with a magnetic clip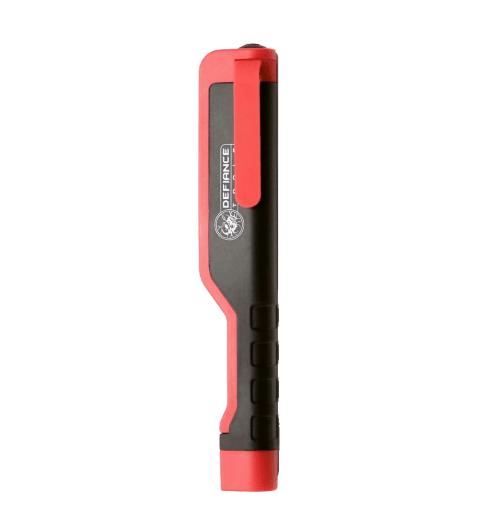 Easy and convenient to use
LED Pocket Light with a magnetic clip by Defiance Tools has a single 150 lumen COB LED with a handy rotating pocket clip to give you hands-free light.
Long working hours
The pocket clip also has a built-in magnet, so it can attach to any metallic surfaces. The light runs on 3 AAA batteries (included) and offers 3.5 hours of continuous use.
Take a flashlight with you wherever you go
LED Pocket Light with a magnetic clip by Defiance Tools is designed to suit even the most demanding users. Wherever you need a flashlight - in a car, at home, on a trip, and more - this pocket light will impress you by its long working hours, built-in magnet, and overall convenience. Take it with you wherever you go!
This is an awesome little light. It is very bright!

This little light is light weight, convenient, and provides a good coverage of light. The magnet allows me to put it anywhere. I'm really happy with this purchasing!

Decent light for the price. Very bright. The magnet on the end of the light is handy. I would also prefer if it had a magnet on the pocket clip as well. This light works well using clip on the front of your work shirt to enjoy hands free work. I dropped the light a few times and the battery cap came off along with the batteries but still worked after reassembly. I would recommend this light to others.

I carry one in my tool pouch. Great helper even during the day!

This little light is REALLY bright! I'm an electrician so I'm in the dark a lot. I put this light in my vest pocket and it literally lights up the whole area. Definitely recommend it, it's an awesome tool!

I use this to work inside large electronics cabinets. The magnet sticks just about anywhere so I can get the light right where I need it. I like the size; it doesn't take up much space in my tool bag. Totally worth the purchase

I've been using it everyday for 2 months now. It fell in a bucket of coolant and took a couple of hard falls but still works! Great pocket light!

Love love love this small yet incredibly bright portable handheld LED light. I use it for everything. It's great when I need to see into very tight spaces in the engine of my car. It's great to be able to hang it anywhere, also. The LED light is extremely bright and I also use it at night when walking my dog. There's a million uses for this product, and it's well worth every penny. Recommend!

This pocket light is extremely bright! When I took it out of the box it arrived in, I didn't think much of it. I liked the way it fit in my hand, but then I put the batteries in and wow! I slipped in three AAA batteries, as required, and the room lit up. It was daytime and still you could see how bright it was. This is amazing. I'm so happy to have it in my house, and I ordered another one for my purse. It's really compact and has a very convenient magnetic clip. I am so impressed with this pocket light, it works better than the other four flashlights I own. If I were you I'd buy two!
Share