Heart-Shaped Makeup Brush
Regular price
$0.00 USD
Sale price
$16.99 USD
Unit price
per
Sale
Sold out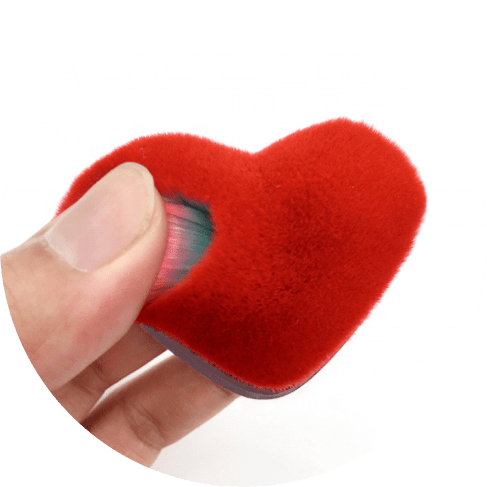 The beauty tool you deserve
Create a perfect makeup
This lovely Heart-Shaped Makeup Brush is an excellent tool for lightweight and seamless application of all liquid, cream, and powder products.
About the product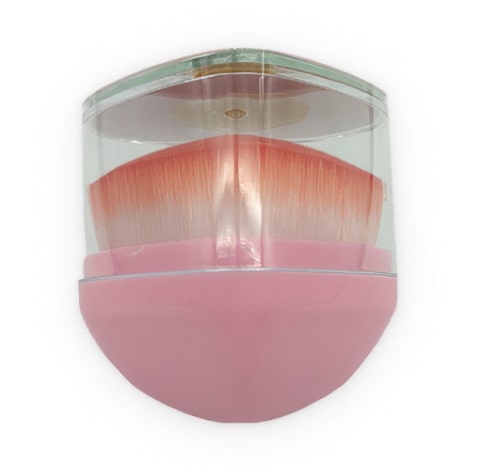 Compact & thoughtful design
This rose pink brush is easy to carry everywhere you go. It comes together with a mirror, which always comes in handy when you're applying or touching up your makeup.
Perfect for all skin types
The brush is made of super soft synthetic bristles that imitate the feel of natural hair. Suitable even for the most sensitive skin, this brush is a perfect tool to set your makeup.
Make your skin glow
This Heart-Shaped Makeup Brush allows you to achieve a perfect application of all your favourite liquid, cream, and powder products for a soft-focus finish. With a large surface area and convenient handle, the brush makes the application easy, fast, and controlled. Create extra glam makeup with the Heart-Shaped Makeup Brush!
I love this product. It just helps to apply the makeup so smoothly and even. You don't need to use a lot. I have never used a foundation brush before. I've used those little triangle sponges, I've used my fingers and most recently those beauty blender sponge things lol. But I am absolutely in love with this brush and will never use anything else!

I would buy this 10 times over! Super soft on my skin yet very efficient at blending foundation. I used 1/3 of the amount of product as opposed to a traditional foundation brush or even a beauty blender. I love this and recommend it very highly!

This is by far my favorite makeup brush! It doesn't soak up foundation like other brushes and sponges and it's so soft and applies so smooth and even. It also doesn't smudge my contour into random places which is amazing definitely won't regret this purchase!

I have used many high priced brushes for years and hands down this is the best brush I've ever used. Makeup goes on smooth and fast and looks great. Wish I had this many years ago.

This is such a great brush. It blends exactly as it should. Cleans up well. And is very sturdy. Does not leave bristles or streaks. Comes with a travel case. Absolutely LOVE this brush!!!

Nice brush. I'm using it for my leg makeup and it works nice to blend the foundation evenly! It doesn't absorb into the brush. I would recommend it!

Love this brush. It makes blending the foundation so easy. It even comes with a case.

Love this brush. It creates a very smooth canvas for face make-up/foundation. I will add that I do not use heavy full coverage foundation, but for light to medium coverage foundations, this brush is amazing. I used my fingers to put the foundation on and then use this brush to smooth out the look. This results in better application/coverage of my loose powder foundation and setting powder afterwards. Highly recommend.

The bristles are extremely soft for a bit, a little too stiff for my sensitive skin. The storage container is absolutely ingenious!!
Share