Green Leopard Poop Bags
Regular price
$0.00 USD
Sale price
$18.99 USD
Unit price
per
Sale
Sold out
Poop happens! Don't be caught off guard
Having a dog is a lot of responsibility, even when you go out for a walk, mainly because you have to clean up after them. This stunning green leopard poop bag will make your job easier.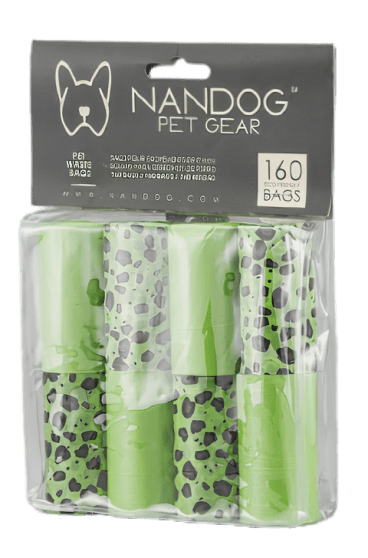 Bag characteristics and details
Get your dog these fantastic poop bags!
Eco-friendly bags
There are 8 packs containing 160 eco-friendly bags for you to use.
No overpowering scents
The smell of dog excrements is, obviously, not the most pleasant one. These fantastic bags keep your hands fresh, clean and the odor contained.
Enjoy stress-free walks!
You can forget about the bad smell. The bags are very easy to use and are designed to not let the odor out for you to enjoy stress-free walks with your furry little pal.
Fashionable modern design
A little bit of style can make anything look fashionable! The same goes for these waste bags. The green leopard print provides that distinctive stylish look, unlike regular bags.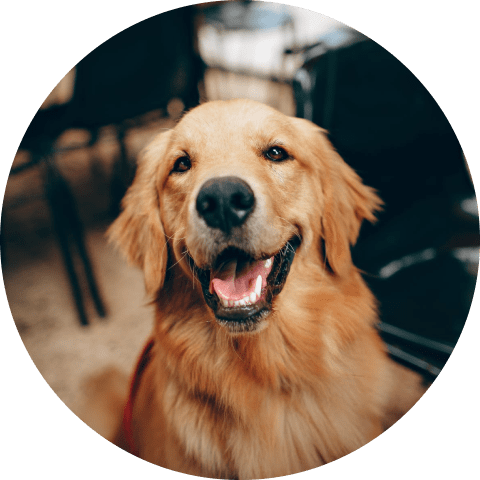 Carefree dog walks await!
With a waste bag, your dog walks will be much easier! This waste bag is unbelievably easy to use, it has a distinct, simple and clean look with a modern pink leopard design. A convenient way to clean up after your favorite little buddy!
About Nandog Pet Gear
After recognizing the limited options available to price-conscious dog owners for products that were not only affordable, but stylish and durable as well, Nando Vergara set out to create a specialty line of supplies and accessories that catered to the trendy dog-enthusiasts on a budget. With the help of partner Mitch Klapow, the two put their creative minds together and developed a brand geared to dog owners with a passion for fashion. With a combined 20 years of experience in the pet industry, these guys know what they're doing. Fueled by their passion, the two brought their vision to life, launching Nandog Pet Gear in 2010. What began as a dream has flourished into a successful brand that is now featured in boutique specialty shops and large retailers across the United States. Nandog Pet Gear carries a variety of products including retractable leashes, toys, grooming essentials, travel accessories, and home décor, all boasting a high-end look without the designer price tag.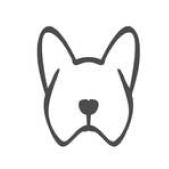 Designed In
Los Angeles, California
This works great! I've been using it for a few months now.

What do you want in a poop bag? Tears easily at the seem without ripping the bag, can be opened easily and composted. Check, check and check.

Compostable bags aren't meant to be sturdy so don't expect these to last if you unroll one or two. They break easily once exposed and tied up to your leash so just keep it rolled and you'll be fine.

I like that these bags are compostable and biodegradable. It makes being a responsible dog owner much easier knowing I am not contributing to the plastic problem. WIth that said, the bags are thin

I love that these bags are vegetable-based and biodegradable. Perfect size for picking up after my Lab on walks. Easy to tie and dispose of.

Great bags! So good for planet earth! We stopped using plastic garbage bags 3 years ago because we care about our world. We love these great earth friendly bags. They hold up well.

Ok so usually I don't extend for too long but I just needed to say that this was exactly what I was looking and the quality of the poopy bags is amazing while still keeping their compostable way! I loved this

I haven't been using them long enough to verify they break down completely in home compost but so far these bags have been great. They are larger than some of the cheaper brands and seem durable. They do not tear through easily. Highly recommend.

Excellent product in every way. It is sturdy, easy to keep in your pocket when going on a walk with your dog, 100% Compostable, big enough for small and medium size dogs, and best of all affordable..

Bags come in little rolls with a teeny paper towel roll kind of thing. My cats go ballistic over these rolls. Their new favorite toy. Also the bags are exactly the size they say they are and work like bags. A bit small for a litter scoop but I copied someone else's idea and fit them over an empty gallon jug with the top cut off. I would be tempted to find some a bit bigger but I need more little rolls. I will certainly get more.

I love that these are 100% compostable, so I know they won't sit in the landfill forever like regular plastic bags. They do tear the slightest bit when I start a new roll of bags due to the sticker they place on the roll, but they have never broken for me when scooping a poop. They are plenty big enough for my large dog, and they get the job done! Also better priced than other "compostable" poop bags.

These are good alternatives for doggie bags if you plan on composting or just have an aversion to plastic. They are durable, even better than I had anticipated. Sizing is generous too, we have two large dogs and they more than cover the size needed. I will be purchasing again..

We just switched to these from traditional plastic. I'm glad we did. The bags have a different feel. But they work well. Be aware that the bags are shorter than plastic. So, for large dogs, you have to be careful when picking up large amounts to keep the bag covering your hand. The bags keep intact through pickup, walk, and to the trash can with no issues on leaking, etc.

These bags have worked well for us. They are nice and thick so we don't have to worry much about the bags ripping. They are big enough to pickup after the dog and still tie the bag nice and tight. The feel of the bag is kind of soft, which is different than others we have tried. We have bag holders on our dogs' leashes and these fit well in them without any issues. I haven't tried composting them at all, so I can't speak to whether that actually works or not, but they do the job of holding dog poop and are a decent price for the quality/quantity.

I love these bags! They are pretty thin but that just makes them seem like they are actually biodegradable. I often get whiffs of my dogs poo but I can handle it (sometimes it's stinkier than others). Smelling poop instead of throwing away thousands of plastic bags is a trade off I'm fine with! I think out of multiple boxes I have only had like one or two bags rip when I'm tearing them off the roll. Thanks for the great product! Going to order more right NOW!

I absolutely LOVE these bags. They are great for earth consciousness dog owners like myself. When I first felt the bag, I thought they might be too thin because the texture is pretty different (smooth and flexible) than the plastic version. However, even with mammoth size poops, these bags have never broken. My only advice is to make an inner core that is more sturdy or where the bags don't slide off. I always find myself stuffing the last few bags in my holder because they all fall out so easily towards the end.
Share