Eco-Friendly Silicone Dog Travel Water Bottle
Regular price
$0.00 USD
Sale price
$22.99 USD
Unit price
per
Sale
Sold out
Your pet will never be thirsty outdoors
Staying properly hydrated is crucial for everyone, including our four-legged friends. Veterinarians recommend that dogs should take between half an ounce and 2 ounces of water per 1lb of their body weight every day. The best way to ensure your pooch is well-hydrated on your long walks, hiking, traveling, or camping out in the outdoors is to invest in a quality dog water bottle.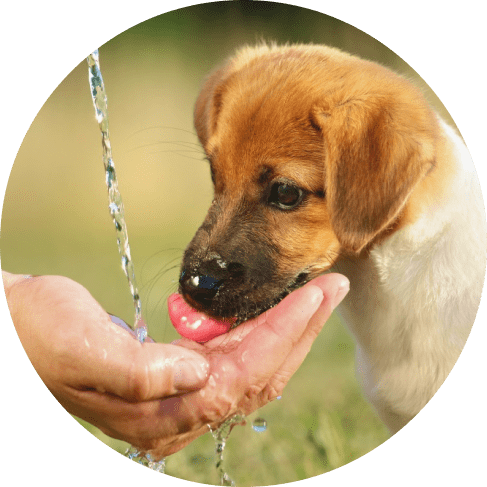 Take better care of your dog
Feed your pet with clean water when going out
Keep your furry friend properly hydrated
With this 8 oz bottle, you can walk your four-legged friend long distances without having to worry about finding a safe water fountain.
Compact yet capacious
This travel water bottle (which is usable for you and your dog) is compact and convenient while still holding enough water.
Features a carabiner clip
The carabiner clip makes it easy to bring anywhere, and the plastic cap can be used as a cup to drink from.
Durable materials
It is made with high-quality material for rugged use, making a great choice for hiking, camping, or your favorite outdoor activities.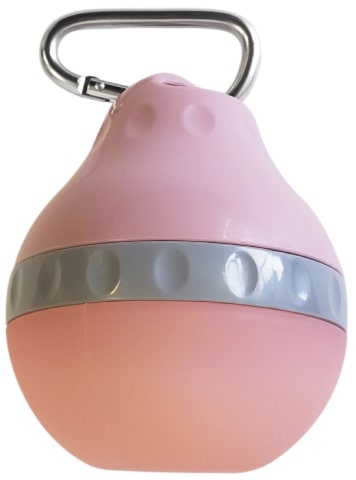 Make your dog healthy and happy
Fresh water for your dog prevents health issues that may arise from using public water bowls. Drinking too little water can potentially lead to unwanted conditions such as kidney stones. When you have this bottle, you will never ever be worried about your pet's hydration. This Eco-Friendly Silicone Dog Travel Water Bottle is great for all sizes and ages.
About Jojo Modern Pets
Jojo Modern Pets started with the idea that people want beautifully designed pet products that match their home. JoJo Modern Pets has great offerings for small boutiques and regional pet chains. We provide the basics with a unique twist and something people can't find other places. We can pre-ticket some items with your brand or help you source products you know your customers will love. JMP is stocked with domestic inventory at our warehouse in Illinois. We work with customers to do it "their way." Case packs, moqs and pricing that makes sense for independent stores. At JoJo Modern Pets we pride ourselves on making our customers more money.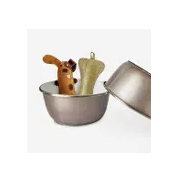 Designed In
Oswego, Illinois
This bottle is exactly what I wanted. It's compact and provides a dish to fill with water.

Brilliant bowl Holds a fair amount of water and keeps well chilled highly recommend

My teenage son loves the canister for him and his dog. Easy to use, sturdy, packaged well. The bowl is sturdy as well, stays in place and easily twists off and on.

Very good to have on hot walks. Olive, my foster pup from Pups with Passports, really appreciated the cold water and even laid her neck over the bowl to get cool.

On my walks with our puppy in the past, I have carried a bottle of water and then an expandable container for the water to go into. All change - This fantastic bottle allows me to simply squeeze the bottle so that the water flows into the cap

This product is great. Tried it out to see how it would work when we got it. Our golden loves it! We purchased it knowing that hurricane season is upon us soon and this makes hurricane evacuation with a dog just a little bit easier.

I have 2 flat faced dogs....and this is perfect to take out and about with us! Originally we had to lug around the water bottle stand from home but this little water bottle has made things so much easier!!!!

This is genius. My dog and I don't go on super long walks, but we do go around the neighborhood quite a few times, and this product prevents me from having to plan out water breaks. Now we can just stop for a water break wherever we are.

We bought this because the first one we bought leaked. We have a French bulldog puppy with a cleft pallet and this works very well to take with us

I purchased a sleek looking bottle for my dog but it leaks all over the place when I put it down. This works perfectly for him and hasn't leaked during our outdoor jaunts.
Share