Dual Sided Bamboo Grooming Brush
Regular price
$0.00 USD
Sale price
$19.99 USD
Unit price
per
Sale
Sold out
Double your grooming paw-sibilities
One side of this dog grooming brush has wire pins, and the other has boar bristles, giving you the flexibility to groom both long-haired and smooth dogs.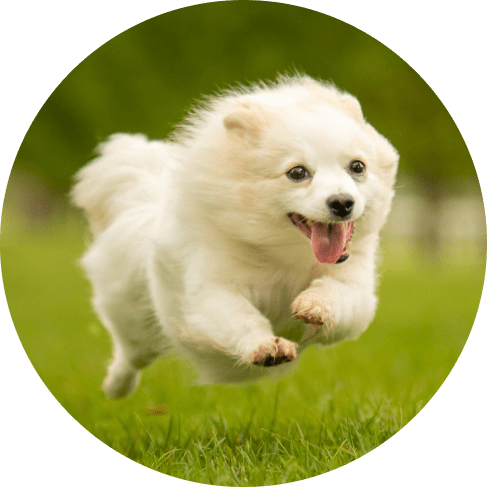 Give your dog a shiny coat
Remove tangles and unwanted fur
100% natural wild boar bristles
This grooming brush has 100% natural wild boar bristles which are perfect for gentle everyday brushing that won't damage the coat.
For gentle detangling
Also, the reverse head of the brush with high-quality wire pins removes loose hair and allows gentle detangling.
Made from eco-friendly, durable bamboo
The bamboo handle is natural and eco-friendly as well, with a comfortable rubber grip designed for comfort and control.
Eco-friendly alternative to plastic
Ideal for those who cannot handle latex, this product is an eco-friendly alternative to plastic brushes on the market.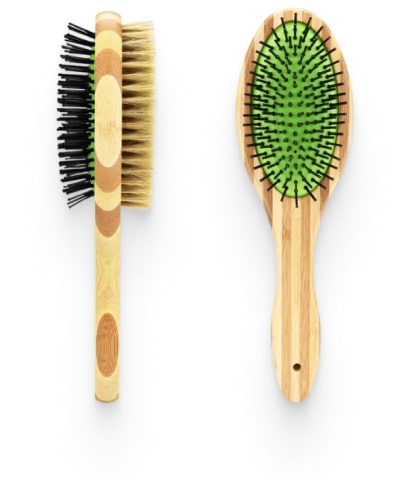 The right choice for you and your pet
The convenient 2-in-1 brush with durable bamboo construction is a must-have for dog owners and groomers. Simply brush in the direction of your dog's fur as often as needed – and he or she will look like they took a trip to the s-paw when you're finished!
About Jojo Modern Pets
Jojo Modern Pets started with the idea that people want beautifully designed pet products that match their home. JoJo Modern Pets has great offerings for small boutiques and regional pet chains. We provide the basics with a unique twist and something people can't find other places. We can pre-ticket some items with your brand or help you source products you know your customers will love. JMP is stocked with domestic inventory at our warehouse in Illinois. We work with customers to do it "their way." Case packs, moqs and pricing that makes sense for independent stores. At JoJo Modern Pets we pride ourselves on making our customers more money.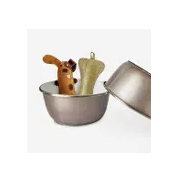 Designed In
Oswego, Illinois
All 3 cats love this! Each has his/her own and they all actually beg to be brushed. One has short fur, one medium, and one has long fur.

The bristle side is not too hard and my dog likes it when I use this side on her back side. I use the bristle side to brush her paws and get any debris that hides in her hair.

My dog hates being brushed. This is a good quality brush the pin side is durable and I am able to brush the dog's knots out.

We purchased this brush for our giant schnauzer puppy who has a very soft, thick, and wavy coat. This is the only brush I need. I brush him 2 - 3 times per week while he's distracted with a bone or chew toy, and this brush moves through his full coat with ease.

Really well designed brush. Perfect for small dogs. Great for messy fur after a day of play. Love the two different bristle types.

I tried buying several brushes for our cats to try and remove loose fur, since they were shedding all over our house and it was a lot of work vacuuming. None of the brushes really worked, until I found this one! This is great. It catches all the loose fur, and is easy to remove from the brush . You can see exactly how much fur you have collected too. Nice to find a product that works exactly as advertised!

I haven't found the perfect brush yet for either pup but i can say so far this one is the one I prefer over all of them and I have bought a fair share of them. I have one pup with curly matted hair and one with thin shedding hair. There's no one brush fits all but I do seem to use this one mostly. The soft side doesn't go all the way through the curly matted but it seems to be making a difference just brushing her every day with it and she loves it. The short hair loves it as well.
Share