Diaper Shoulder Bag
Regular price
$0.00 USD
Sale price
$31.99 USD
Unit price
per
Sale
Sold out
A comfortable storage solution
Keep your baby essentials safe and tucked away
Need to have your baby essentials always by your side? Then this convenient baby diaper shoulder bag is the perfect accessory for all your baby needs.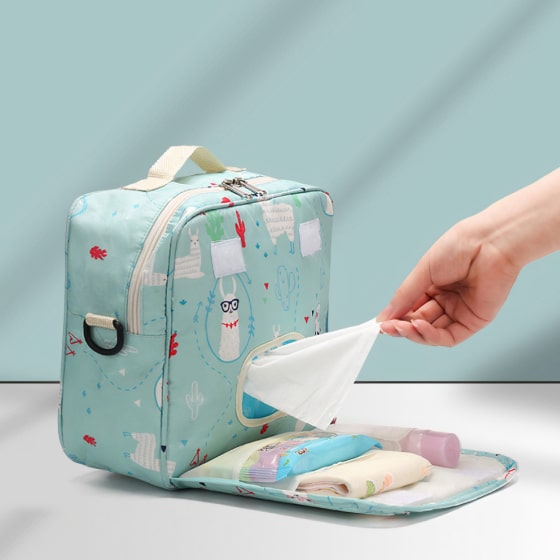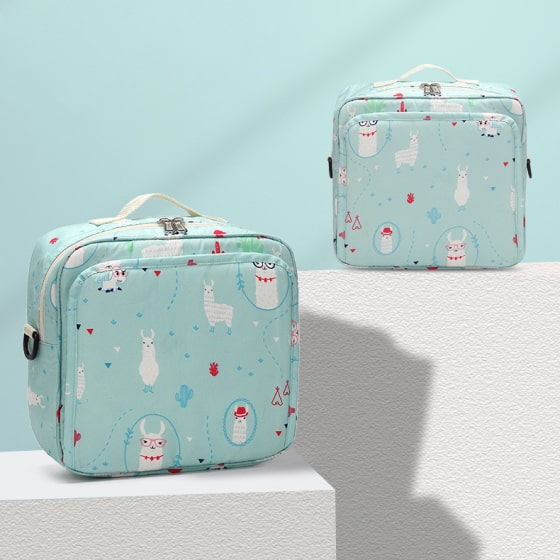 Diaper shoulder bag specifications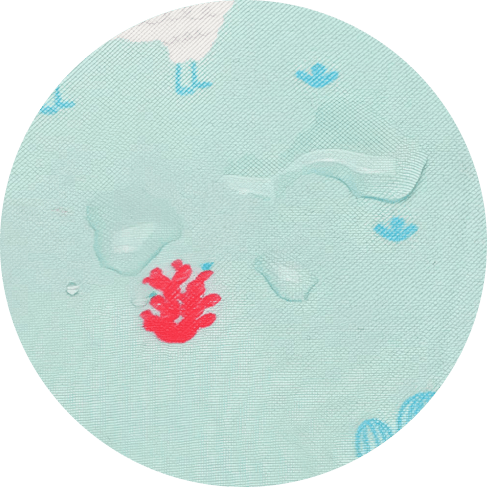 Item details
The shoulder bag comes at a size of 9" x 8.7" x 3.9". Main materials: polyester. Style: shoulder pack.
Great design
A great large capacity travel bag with multiple pockets for baby accessories and essentials. Comes in green color with many colorful images. Waterproof to keep your baby accessories safe and dry.
All your baby accessories in one place
It is always incredibly difficult when you don't have the things you need to properly change your baby's diapers. Make sure all your essentials and accessories, such as diapers, baby wipes, creams, pacifiers and other soothers are always by your side for all your baby needs. Place everything in one convenient bag and make sure nothing gets in the way of changing your baby's diaper.
Seems great I bought it for the changing pad idea but it's not as big as I expected.

Love this lovely looking diaper bag. Love the way you can wear it. Grab the handles when pulling it out of the car, use the shoulder strap for a quick trip or sling it for big adventures. Love how individual pockets and its size. Love this, especially for the price!

I was skeptical before ordering a bag online, however I am pleased to say that it fits my pump parts, wallet, makeup bag & my bottle brush. Love this bag! I always recommend this bag to new nursing moms when they head back to work. Very roomy! Perfect amount of pockets on the inside and out!

Bought three different diaper bags, this is the one I kept. First, there are three ways to hold it, which is awesome. All pockets are on the inside, great space inside as well. When you are holding a baby to take them into a restroom to change them, you need that bag to do everything and ready to go. Highly recommended!

I bought this as my previous bag wasn't handling an infant and a potty training toddler. I was prepared to spend much more on a quality bag but came across this, at a fraction of that price. So far it's great! Double zippers where needed. Pockets are functional. I can fit the necessities, plus a sturdy baby carrier. Then when that is in use it holds all of our winter coats. Backpack straps are wide and comfortable and I can easily wear it over the baby carrier.

The best, lightest diaper bag I have seen. I ordered this one three times. It's so spacious, functional and the best price. Absolutely my favorite. I bought a similar diaper bag from another supplier and they were so heavy and so much smaller than this. I can't believe that for such a great price you can get a nice diaper bag with the same look and function. I just hope the quality is good.

I purchased this as a baby shower gift and my friend uses it all the time. She told me received more than one diaper bag as gifts but this is the one she uses the most often. The bag is thick and durable, the straps are strong and sturdy and its very easy to clean. The pocket for tissues and other things is very useful. We have been out several times where the bag gave her what wasn't available in the restroom. The bag is a nice size but isn't so big that you'll get lost in it. The sides of the bag also insulate bottles really well. Very great purchase!

Just received this diaper bag, I'm very excited to use it. I have not had the chance to use it yet due to still being pregnant. 38 weeks currently and I plan on using this as the hospital bag when we head to the hospital. So far it's great! Plenty of room. Nice and spacious. It'll be perfect for when my son is born :) Also a great diaper bag for dad because it's functional enough. Will update on it's true functionality once it's been used on an outing!
Share