Derma Roller For Beard
Regular price
$0.00 USD
Sale price
$19.99 USD
Unit price
per
Sale
Sold out
A timeless symbol of masculinity
Beard has been and still is one of the distinctive male features. It's natural and timeless, unlike fashions made up by society. Do you want to improve your look or try a new one?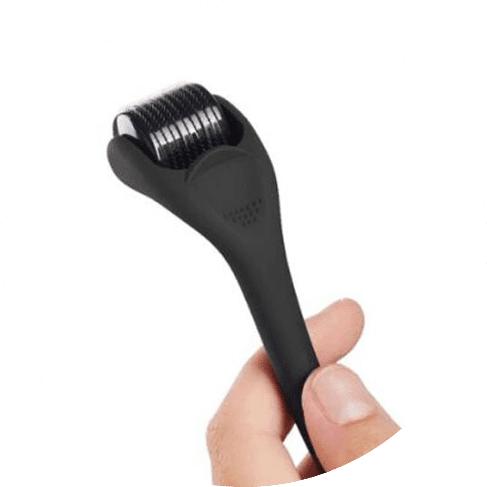 The derma roller will help
Get a healthy and beautiful beard
How to use it?
Disinfect the roller before each use. Wash your face, roll 10-15 times left, right, and down on your neck area. Apply the product to the face, disinfect and store the roller.
Benefits are WOW
The roller improves the blood circulation, activates stem-cell development, and increases collagen and keratin production. Briefly – your beard will grow better.
Made from great materials
Along with titanium, stainless steel is one of the best materials for derma rollers. The stainless steel needles are perfect for promoting collagen production.
Safety precautions
Don't use the roller under the eyes or on lips, if you have acne or irritation. Replace the roller it gets dropped, don't share it with other people.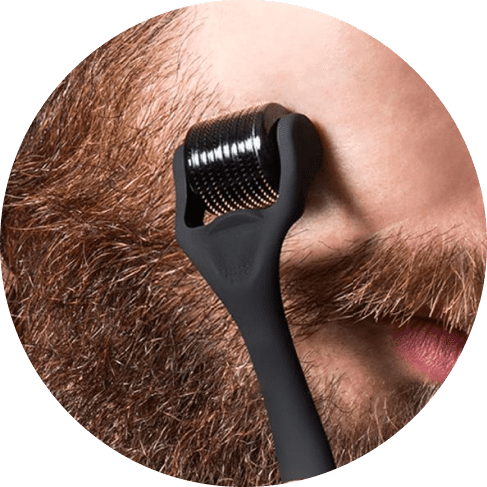 Feel like a lion
Finally get that good-looking, healthy, and rich beard that'll make you feel like you're the king. Boost your confidence and enjoy what mother nature gave you! Keep in mind that this roller is ONLY for the beard. It's not suitable for scalp or any other areas.
I use this on my husband's face and he's having substantial beard growth.

Amazing product. Have absolutely no complaints about it, everything worked well!

I really like the product so far. I got it to try to help fill in the sides of my beard better. Easy and painless

Technically the logic they say does make sense, but I haven't seen it working yet, it's been 2 weeks of use. The handle is plastic which I didn't like. But I will give it a try.

So far for this price it's pretty good, using it on my beard and hairline with some oils and rogaine.

I've gained some new hairs in an area I had a patch. Not sure if it's because of this, or the growth oils I used for the beard... Maybe both together but working so far.

My boyfriend has been using this derma roller before applying his beard oil, it's great! He enjoys it and says it makes a difference.

Easy to handle for use, great price. My husband encouraged me to try as he uses this to stimulate beard growth and loves the results. Been using 2x a week for the past couple of weeks, so far good.

I used a beard roller for the first time. It was rough in the beginning but now it smoothed up a bit. I would suggest going soft while rolling to avoid scratches. For beginners this is definitely recommended, easy to handle and roll.

I got this to try and stimulate beard growth on a couple of patchy areas of my beard. I've been using it twice a week for a couple weeks now, and honestly I think I can already see some new hair coming in. So it seems to be working.

I personally have never heard of a derma roller before. I've been trying to fill in the patches on my beard so I head to YouTube for the answers and find this. It's only been a few days but I can definitely say using this on my face every morning is making a great difference. It's even helped clear my face a bit. Too early to see changes in beard growth but I'm sure it'll help if I keep with it.
Share