Cottage Cat Scratcher House
Regular price
$0.00 USD
Sale price
$46.99 USD
Unit price
per
Sale
Sold out
Midlee Cottage Cat Scratcher House
Here is your cat's idea of paradise on Earth!
Looking for a cool place for you kitty to hang out in? With the Midlee Cottage Cat Scratcher House, meet your cat's need to scratch, stretch, and sleep, all in one convenient location! Protect your furniture from damage with this eco-friendly cat scratcher made with recycled materials. The hanging toy offers additional entertainment for your furry family member. Catnip is also included to entice even the most finicky feline friends.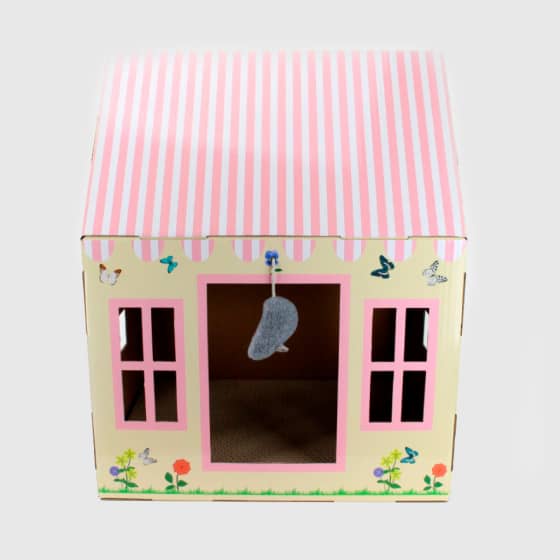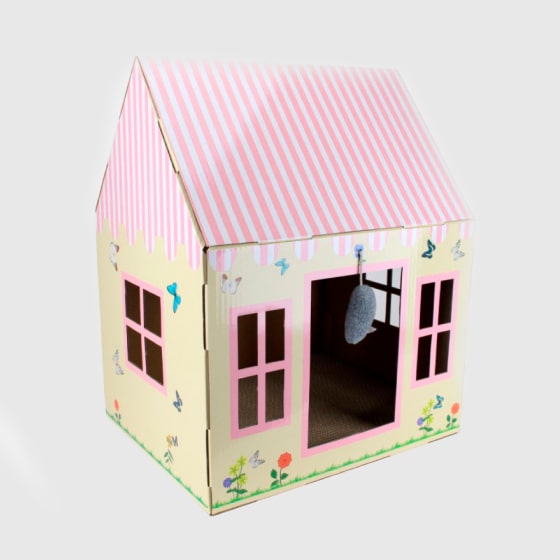 Midlee Cottage Cat Scratcher House
Features and specifications
Product details
The house measures 20" tall (to the peak of the roof), 16" wide, and 13" deep with an 8'' T x 5.5" door opening. Features a cute design with a pink striped roof and butterflies & flowers on the sides. Includes 4 windows for your cat to peek through!
Multipurpose design
The cat scratcher features a cute cottage house design that provides an enclosed space for cats to lounge in or relieve their scratching needs in privacy; it also comes with a detachable hanging toy for additional entertainment.
An ideal scratch surface
Corrugated cardboard carries the rough, bark-like texture that cats prefer to sink their claws into; for effective use, apply the included catnip along the surface to entice your cat and keep them from damaging expensive furniture.
Durable & sustainable
It's made from all-natural, sustainable cardboard with a solid base – and it's light in weight, meaning you can take it anywhere in your house. It's easy to assemble and easy to care for.
A stylish addition to your home
Do away with those enormously ugly cat scratching post monstrosities and replace them with this stylish alternative that will make you and your cat very happy.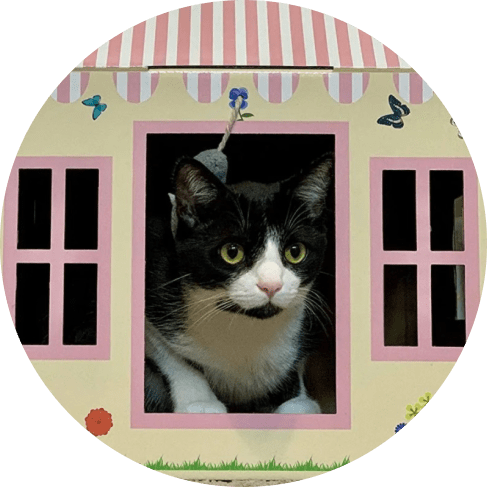 About Midlee Designs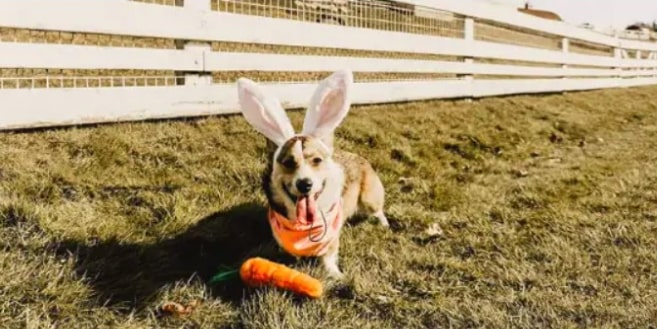 Midlee Designs started creating pet clothing because finding cute clothes for large dogs, like our German Shepherd, was extremely hard. Now we make clothing for pets of all sizes! We specialize in unique pet supplies for dogs, cats, and other pets. So, whether you're looking for the perfect outfit, toy, or pet health supplies, we've got it all!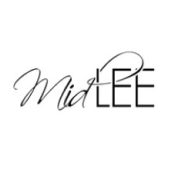 Designed In
Eau Claire, Wisconsin
Love the cottage design. Like that it has a floor so the cat nip stays confined. Much more sturdy than other houses. I taped the tabs from the inside to keep our active kitty from collapsing it.

Had to glue edges to keep the house together it's worth the money my baby girl loves her new house

Do be aware that if your cat is like my two boy beasties, they will decide to remodel it with their teeth. It does not bother me in the least as they are enjoying the process of biting off bits of cardboard. One of my girls is fairly interested in the house, but the boys both LOVE it! The price is such that I will feel free to replace it every so often.

I bought this for our rabbit and she absolutely loves it. I don't think it will survive much longer though because she does enjoy eating it.

I wanted to give my kitty Gingee, a gift for her birthday. She likes the mouse so much, she played fetch for about fifteen minutes this morning. I was so pleasantly surprised since she usually only brings a toy back three or four times. She loves the scratcher inside and she is using the house to take a nap.

I am so dang surprised at how great this little house is!!

Expected it to be a bit sturdier but to be honest my cats are ferocious when it comes to scratching/playtime

It's kinda thin cardboard but it's really cute

This is so cute, my cats love it.

I questioned whether it was worth the price but I have to say that this is one of the best things we've bought in terms of cat entertainment and at this point I think it was totally worth the purchase price.

My three cats all have an affinity for the cardboard scratch pads, which we discovered at Christmas this year. We decided to give this a shot, since it seemed like it would have space for everyone and it's pretty dang cute. It was easy to put together and is sturdy for what it is.

So far the two kittens love as does my larger 12lb cat. It's sturdy, cute and cheap. Highly recommended!

The scratchboard leaves some cardboard residue after some time, but that's just a minor issue and the board can be replaced easily, it's not attached to the house

It is a nice size (two of my smaller cats get in it together - and my one chonk has no problem getting in and enjoying it by himself. I have 4 cats, and they take turns chilling, playing, scratching...they love it! They like to sit inside, and bat at each other as they walk by - it's hilarious. We love it!

Had to glue it together and fortify it a bit from my cat's attacks but otherwise me and my car are satisfied with it

The toy is no longer there, and some pieces of the house are missing as my cat likes to bite things off. If your cat is calmer and will use it only to lounge in it, it will be fine

My two cats love it and fight over it, being territorial.

This little cat house gets two claws up from my kitty. I was able to assemble it in @5 minutes and with a little help from the cat nip, my cat went to town inside and really went after the little hanging mouse. I'm not at all mad about purchasing this.

Love the idea of this, very sturdy and not bad at all to put together.

Very easy to put together and super cute. She likes to nap in it as well as play with the mouse and scratch. It looks like there are more styles in the collection too. Don't be fooled by the fact that its cardboard, it is very sturdy and my kitten has no interest in biting it (unlike other carboard boxes).

My kitten got this yesterday and LOVES it!

I did fortify the house with some packing tape just because my cat is a jerk but he really loves this house. Instead of attacking the carpets he is clawing the inside out of his new home, which has a nice scratch pad for him to rip apart. I would recommend this for anyone with a cat that likes to scratch random stuff (isn't that all cats?!)

It is super sturdy and fun!! Easy directions, easy to put together, even with four-legged helpers.

One of my cats is a loner and likes to find little hiding spots to snooze away from the other ones. Like all cats, she loves boxes and, for the longest time, I had a large box parked in the middle of my living room just for her. It didn't add much to my decor so I decided I really needed to toss it but wanted to find something to offer her in its place. I had bought similar houses from other places before and knew all of my cats liked them so, when I saw this one with its cheery exterior, I decided it would look a lot better in my living room than brown cardboard. It goes together in minutes and it has a glossy exterior which makes it easy to wipe off. It's also extremely sturdy as are the interior scratching pads. Since I got it, my loner cat has been in heaven and spends hours a day in there sleeping and even brings in toys and small stashes of dry food to munch on while she's having her alone time.

This kitty house is super cute. I did expect it to be a little bigger. Was afraid my 16 lb. Calico wouldn't fit inside, but since I have 4 other cats, two of which are petite in size compare to Pia, I figured one of them would make use of the house. I put it together relatively easily and used a pair of scissors to make doorway larger. Each cat sniffed and tried the house out. To my surprise, Pia not only sniffed, but she went inside the little cottage and took a snooze inside. Although I feel it's a bit cramped for her bulk, she absolutely loves and has claimed the cottage for herself. So, everyone is happy. 5 stars all around.

I bought this for my cat's birthday to replace a card board Christmas themed house she's had for a couple years now. Looking at the pictures and reviews I thought it was a good choice. I'm really impressed with the quality, it's very sturdy, and as any cat owner knows, there's just something about cardboard houses cats love. My cat goes through a few, and for the most part the cardboard houses i get usually only look good for a couple months before my cat destroys them or knocks the rough or walls down during play time. I don't think that'll be an issue with this one. The cardboard is thick and strong without being cumbersome. The decor on it is cute and though I feared the entrance was too small for my cat she fits really well in it. My cat absolutely loves it and loves the little mouse it comes with. Though a bit more expensive than your ordinary cardboard cat house, I would recommend this for anyone who wants to spoil their kitty.
Share