Cork Rubber Yoga Mat
Regular price
$0.00 USD
Sale price
$63.49 USD
Unit price
per
Sale
Sold out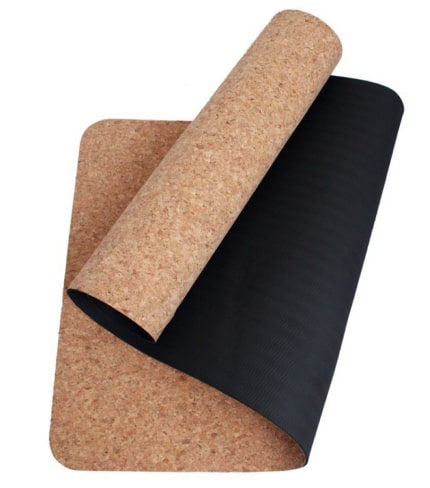 Get your Zen on with this mat
This mat is made with care and thought. It will become a great yoga buddy, and it'll bring you incomparable pleasure and joy from the process. Achieve your goals, stretch out, calm your mind down, or make floor exercises easier and more enjoyable. This guy can help you with anything! A sustainable solution for those who care about themselves and the world around them.
Just breathe in and out
This yoga mat is an exceptional piece for a yoga lover
Comfortable yoga sessions
This mat stays firmly on the floor and doesn't slip, doesn't twist up as other yoga mats do. You'll experience great comfort using it because it's super soft (thanks to 0,196'' thickness).
Eco-friendly materials
The mat is made from rubber and cork. Therefore, the mat is eco-friendly AND durable. It won't tear fast, and it doesn't smell funny. Don't stop contributing to our planet's well-being!
It's easy to take with you
It's indeed capable, but also super easy to carry around. 71.25x24.01 inches in size and 30 ounces in weight, it'll be easy to hold and put in most bags. Especially in the one that comes with the order!
It's easy to care for
Add a bit of diluted detergent, cover a toothbrush in it, brush the mat with the soapy toothbrush, finish it up with a towel, and wait until it dries naturally. But don't put it under direct sunlight! It must be dried in the shade.
Focus on what matters
Fully immerse yourself in the yoga practices, or focus on the stretching process with this awesome mat. It's made to give you the best experience you can have. Don't get distracted because your mat is not laying down properly, or you slip, or because you can't get comfy. Catch the calmness and peace, and this mat will take care of the rest. Namaste!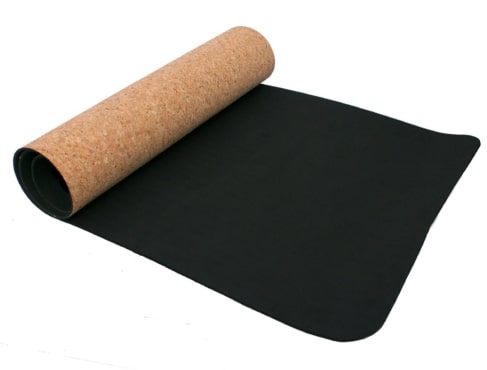 Very durable for my sweaty workout sessions.

I LOVE this matt. Feels great to do basic yoga on or other exercises. I didn't feel like I was slipping around or like ny spine was being compressed on the hard floor.

Great non-slip mat, nicely padded. I really like it but haven't used it long enough to comment on durability.

The most well made mat I have ever purchased what a great find! Non slip which is greatly appreciated and durable as well as stylish.

It arrived and it is PERFECT ! Not too heavy to carry around and perfect thickness and weight for my wood floors. I definitely recommend this for yoga and home workouts.

Bought this for my husband as a birthday gift. He wanted something thicker to use for stretching and his floor exercises. He says it feels durable and like it should last a long time. He liked the look of it and was surprised at how well it performed.

So let me start off with sayin as a big guy I sweat and when Im doing Yoga I may sweat more the usual ;) This product was easily the best Yoga mat I have ever used. It stuck well to the floor and was never wet or slippery, being earth friendly was a big plus. My friends have now ordered them as well..great product and highly suggest trying it.

I've had this mat for close to 6 months now, and have used it on hard floors, outdoors in the forest, on the grass, and on carpet. My only downside to this mat is that due to the natural rubber, it is pretty heavy compared to other yoga mats, BUT I think it's a reasonable tradeoff for a non-toxic mat made with natural materials! It is longer than some mats, and due to how dense the rubber is, feels thicker than other mats I've used (I have very sensitive knees during kneeling positions.) I would recommend this mat to anyone who asked!
Share