AromaWave Car Essential Oil Diffuser
Regular price
$0.00 USD
Sale price
$19.99 USD
Unit price
per
Sale
Sold out
A diffuser for on-the-go
Small and stylish, the AromaWave makes the perfect addition to your car, whether you are on a cross-country road trip or stuck in city traffic. Simply add your favorite essential oil!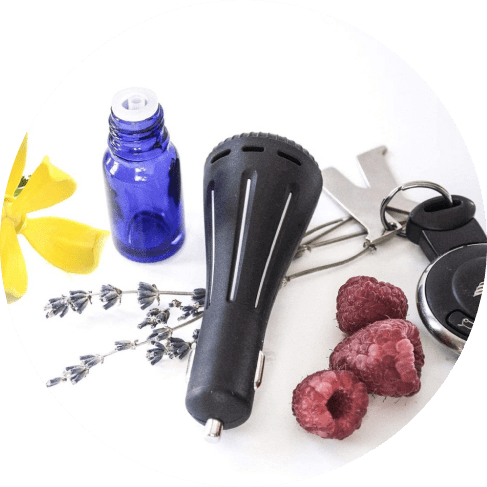 About this oil diffuser
Small, portable, and compact aromatherapy
It's very easy to use
It features an easy pull-out warming pad for effortless essential oil application. Simply add a few drops and plug back in.
Innovative waterless technology
The oil diffuser uses a waterless light warming unit and does NOT require any water, eliminating potential splashes and spills.
Affordable travel diffuser
This portable oil diffuser is not only easy to use, but is also affordable and built to last. It is a must-have car accessory for every car owner.
Transformative aroma therapy
It is the easiest way to maintain a fresh and odor-free environment in your car. Give your car the natural and beneficial scent of aromatherapy.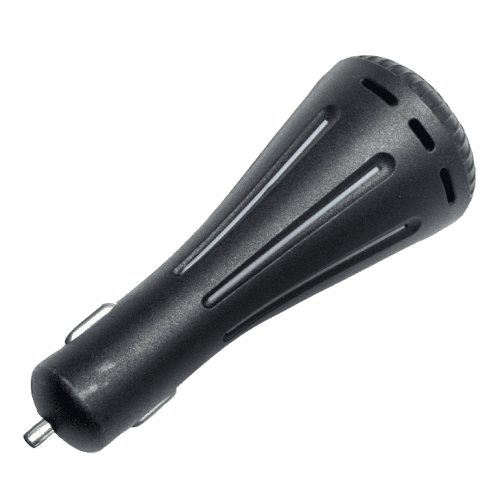 Small and stylish
Whether you're on a cross-country road trip or stuck in city traffic, the AromaWave essential oil diffuser can be with you. This diffuser gently vaporizes natural essential oils throughout your car to give you the energy you need to power through your day.
I like this diffuser! Product arrived in a timely manner, it was packaged well. Easy to use and plug in.

Wonderful product! One word of advice is to put more than 1 or 2 drops on the felt pan (don't soak it)..I place 3 or 4 (depending on the oil) and it works for days and days. Wonderful during stressful traffic.

Finally a diffuser that works, I have used so many different types of diffuser in my vehicle and been very disappointed. A family member suggested this one. They use it in their vehicles and have loved it. Even when the power if the vehicle is off the diffuser still works.

Works great! Would buy again! Items are described and arrived quickly.

It works great in my truck, will get other ones for other cars and family members

Love this! Really strong smell and you don't have to keep buying air filters, just add a couple drops and you're good to go!

I use this everyday because my job is to drive handicapped people around and it is very necessary! My car smells great and everyone is happy.

I expected a little more out of this product. I have a sedan and as the driver I get infused but not the kids in the back seat.

Love that this does not require water. It is perfect! And even came with extra pads, something I didn't realize. Not too strong and not too weak. Thanks!

Lights Up pretty but not sure it actually does anything. Fairly sure if I put essential oil on anything and put it in the car it would smell good. Only seems to keep the smell for a day.

I have always hated artificial scents. They give me a headache. I use essential oils for everything in my life so i love that I can now utilize them in my car!

The items came fast and packaged well. This is such a great item for a gift for people who love their essential oils

I sent this as a gift. The recipient said she loved it and it was easy to use. I think I'll be purchasing one soon for my car.

It works as advertised and disperses the scents well, but doesn't appear to shut off by itself. It drained my battery when left plugged in. The construction of the device itself seems solid enough, but not as expected.

Thanks for this wonderful device! I feel good about replacing synthetic (and possibly harmful) car fresheners with essential oils... particularly during long drives.

Plug this into the "cigarette " lighter. Put some drops on the pad. Nice fragrance comes out.

It works and does what it says it does. It does not put off a strong scent. I use it with my essential oils to relax in the car but not as a car deodorizer/ air freshener.

I love being able to determine what scent I smell in my car. I can use any essential oil I like - whatever I am in the mood for. The scent lasts a long time and is subtle, not overwhelming. I use an oil called "Joy" and I feel uplifted every time I get in my car. I have given many as gifts, too! I even love the blue light it emits.

I got this diffuser and agree that the top doesn't stay on very well. More importantly, I learned the hard way not to leave it in my "cigarette lighter" all the time because, after a long weekend, I got in the car and it didn't start....the thing had slowly but surely drained my battery. I now take it out before I get out of the car.

This little air diffuser is great to have in your car. It beats having a regular car air freshener. I add scents that go with the season and it diffuses great. Very happy with the quality and price and how simple it is to use.

If you're a fan of essential oils and diffusing you should get this, taking your favorite oil with you in the car helps the drive to and from work or when you're about the town.

This little air diffuser is great to have in your car. It beats having a regular car air freshener.

Scent is fainter than I'd like, but I've gotten compliments on how my car smells. I suppose I could just increase the number of oil drops to intensify the scent.I feel good about replacing synthetic (and possibly harmful) car fresheners with essential oils... particularly during long drives.

Works perfectly! only concern is the cotton piece on the inside that soaks up the water makes me not want to mix scents because i'm afraid they will leave residue and smell weird

I like this product...it goes with me and is used for every car ride, short or long. I have a 15 minute drive to work however, it's a stressful one at that. It's easy to use, it has a great design and I would certainly recommend it to anyone interested in extending their essential oil use to their vehicles.

I like it! Was a gift and seems to work well. Makes car smell fresh and clean.Thanks

Love this product! Needs to be refreshed at least once a week, but my car smells so good!

I was issued a company car in which the previous driver was a HEAVY smoker and I wanted to die driving it. I used this diffuser and some essential Oil and almost within a few days the smoke smell was gone. After about two weeks the smell was gone for the most part.

This car diffuser is amazing! It's such a pleasure to carry your favorite oils to your car for a delightful journey while running errands, road trips or for just taking it easy when traffic is crazy. I just plug it to my power slot and a blue light comes on to let me know it started working. Yes, the light does stay on but it's not a big deal, I find it pretty cool tho. It's a nice design and it's WAY better than "car fresheners" that just last for 3 days and don't do any good to your health. It comes with 3 felt pads for you to add the essential oils of your choice!. It's a good price for a product that you won't have to replace every week. Oh, the scent lasts for about 5 days then just re-apply more oil drops.

I've had my diffuser for several months and it still works great! I only use a few drops of essential oil on each pad. It's subtle but definitely effective -- and that's coming from someone who transports produce, recycling, and ranch animals (pups, sheep, goats) in her car. I plan to purchase more for friends!

I am in LOVE with this! If you are looking for an oil diffuser for your car - just stop and order this one. It arrived so quickly, is bigger than i expected (this is a good thing), suuuuper easy to set up and use, and works perfectly! The stream is strong and the smell is perfect.

After reading the other reviews I decided I would write one....I love the design ...simple and clean...the lid does come off very easily and the smell seemed to work, although faint, Just like any diffuser you have to add oils regularly ...people get into my car and always comment how good it smells and what is that...I am ordering 2 more (gifts) for friends that loved it. Yes, the top comes off but make sure you turn the lid so it screws in a bit. I load mine up with oils and it lasts for a number of days. Short or long trips don't matter. My car smells great ! I use a scent that is rather strong so there is always a scent in my car. After I bought my first one, I tried a couple of others ...I love how sleek this one is so I am ordering more!
Share