Armband Phone Case For Fitness
Regular price
$0.00 USD
Sale price
$19.99 USD
Unit price
per
Sale
Sold out
Put your phone away!
No more distractions
Every person who has ever tried to run or do some fitness activities will agree that putting your phone away is a pain in the neck. Where should I put it? Is it safe? How will I use my phone? With this armband, those things are a no-brainer for you anymore. Let's see why this is a great accessory.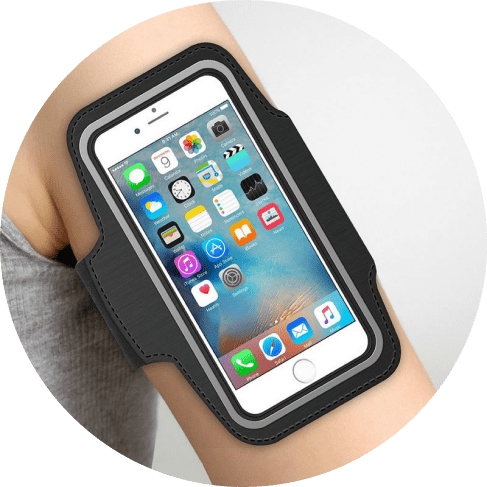 An amazing helper
Here's why it you'll never use anything else:
Materials
Made from soft and thick nylon, the armband is comfortable to wear, doesn't smell, and is easy to wash. The case is made from ABS plastic, which easily resists physical impacts.
Durability
We used the highest-quality materials to make sure that the armband is durable, lasting, and won't let you down when you least expect it.
Safety
As it was mentioned, ABS plastic can withstand serious physical impacts. The case provides protection from scratches, dust, dirt, and if you drop it, it will reduce the shock. You also have a little key holder in the belt, so you won't lose your key or have to put it somewhere else.
Versatility
Our cases are suitable for any phone. The big case is for phones with a length between 5.94 and 6.41 inches. The small one is for the phones with a length between 5.11 and 5.90 inches. You can adjust the size of the belt according to your wishes, and wear it on any arm.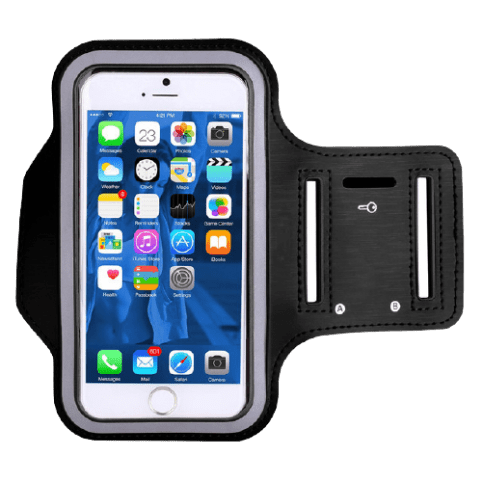 Focus, finally
With our armband, you won't ever have to worry about where to put your phone, your key, or working out in comfort. Enjoy and commit to your fitness journey to the fullest, and let our armband take care of your gadget. Free your mind and don't think about anything, but your goals.
Works perfectly! Came within 2 days and fits my phone where I can run!

perfect size for my phone & for what I want to use it for

I imagine this is probably the best one of these armbands you can get at the price..

Nice and easy to use. Except if you have a case on you have a hard time getting it in and out. Not a big deal but still took 1 star for that

Flexible and stays on the forearm

I really like it, it feels fine wearing and fits my phone as stated.

it is a little bit too tight on the upper part, not too much that it affects my blood circulation but tight enough to bother me when doing weightlifting, especially arms workouts.

The product keeps the phone secure while you're working out.

Never knew I needed one of these so bad

Great armband, awesome fit.

Fits snug and comfortable

difficult to insert or remove the iphone during the run when you need to make some changes…

Great product and works very well with my phone's features .

I love everything about it

Cell phone armband case fits my S10+ great. I love using it while exercising.

Purchased for my 13 year old daughter. She runs with it and it doesn't slip from her arm. Nice snug fit, does the job!

I have the iPhone 12 max and fit perfectly! I am able to use the touch screen as well! Love it!

Fit just fine , I could swipe my screen without getting it wet with my sweat. It didn't fall off and I love it

This product is very good. I like to wear it when I go to the gym. It is very convenient. I put it on my arm and plug in headphones, which provides me with a lot of convenience

Easy to adjust to fit into my arm as well as get on and off. My iPhone 7 fits perfectly inside. My biggest worry was that it may slip whilst running, but I was pleased to find it stayed put!

I run every day so these arm straps get a ton of use. It has some rubber like bumps on the inside which help keep it secure and reduce bouncing around. Feels comfortable even after an hour of running.

The mobile phone size is appropriate, the tie is also very strong, and does not hold the mobile phone running. This mobile phone case is very good-looking, I wear the movement and it is very light and comfortable!
Share